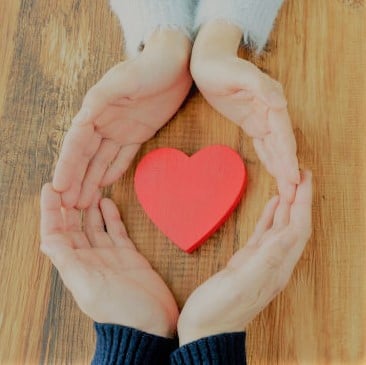 As a Marriage Therapist, one of the hardest things I encounter is a couple where trust has been broken.
One partner is typically heartbroken and angry, while the other is guilty and scared. Both partners generally feel helpless.
Has the trust been broken in your relationship?
If so, are you wondering if it's possible to rebuild the trust?
How long will it take to rebuild trust?
Or where to begin to rebuild the trust?
Have you recently discovered your partner has an ongoing porn habit? Or, perhaps you have been keeping a secret bank account? This list can go on and on...
Healthy marriages require a strong trust level to build and sustain a solid foundation. So, let's get you both back on track with nine tips:
Tip #1 - First and foremost, if you're the one who has broken trust, OWN it!
You must take responsibility for your actions—no excuses. Ask for forgiveness and pledge to do whatever it takes to rebuild trust.​
Tip #2 - If you're the one needing to forgive, DO IT.
Forgiveness paves the road toward rebuilding trust. Forgiveness is given, but trust needs to be earned.
Tip #3 -
Be
patient.
​Rebuilding trust requires time and consistency. Patience matters.
Tip #4 -
​Be consistent.
Both in your words and in your actions, consistency matters.
Tip #5 - Be willing to give up some freedoms temporarily.
​Think about how, when your arm is broken, it must be restricted in a cast to heal. This might come in the form of your wife needing to look at your cell phone or your husband having the password to your bank account.
Tip #6 - Swallow your pride.
Do whatever is necessary to rebuild your partner's trust.
Tip #7 -

​ Have complete transparency.
Secrets kill intimacy. Don't visit websites, have conversations, or go anywhere you wouldn't want your partner to know. Pick a trusted friend or therapist to help you stay accountable and keep you on the right track with your behavior. ​
Tip #8 -

​​Don't be a repeat offender.
This makes it much harder for your partner to start trusting you again.
Tip #9 -

​​Seek professional help if you aren't able to fix it alone.
​Marriage Therapists know how to help you have the healing conversations required for rebuilding trust once broken.
​​You'll know that you are succeeding when your partner relaxes, stops checking up on you, and believes what you say. Don't give up! There is hope.
If you stay committed and consistent with following these nine suggestions, the trust in your relationship will slowly rebuild. Your relationship will improve and maybe even flourish.
If you are struggling with trust in your relationship right now, we are here to help with Imago Relationship Workshops and Relationship Therapy. We also have Online Couples Therapy and Online Couples Workshops right now!
Discover more about Imago with our Imago Professional Membership, Imago Professional Facilitators, Imago Professional Training and Imago Educational Webinars.
Connect. Transform. Thrive.
---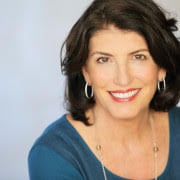 This blog post was written by Mary Kay Cocharo, LMFT.
Mary is a licensed Marriage and Family Therapist in private practice in West Los Angeles, California. She has 30 years of experience working with individuals, couples, and families. She has two advanced certifications in working with couples: Imago Relationship Therapy and Encounter-centered Couples Therapy.
Mary works with spouses and parents to deepen communication, resolve conflict and rediscover the joy of being together. In addition to private sessions in my Los Angeles office, She is also passionate about leading workshops for Engaged Couples. With years of experience in premarital counseling, she is happy to offer an Imago based workshop entitled, Start Right, Stay Connected. Mary also facilitates a Weekend Couples Retreat, Over the Bridge, for couples wanting profound transformation. For couples who desire deep, intensive, quick resolution in a private setting, she also offers one and two-day Private Intensives.
Mary has also been active throughout her career in educating and training students and interns to become practicing therapists. She has taught and supervised at various universities and training sites around Los Angeles. Prior to coming to California, she served as a team therapist and supervisor at Houston Child Guidance Center working with children and troubled adolescents. She has given numerous workshops and presentations, taught graduate courses, and supervised many interns on their way to becoming licensed.
Mary is an active member of the California Association for Marriage and Family Therapists, Los Angeles Association for Marriage and Family Therapists, IMAGO Relationship Institute, and the Southern California IMAGO Institute. Mary is a Master Encounter-centered Couples Therapist. She is active in various spiritual settings and community endeavors. Mary loves her profession and truly enjoy helping others to heal, grow, develop a heightened state of well-being and create more love and peace in their lives.
Several years ago, Mary co-founded The Conversation Group, an organization of like-minded licensed and pre-licensed therapists. The group works with people in a very safe and collaborative way to create conversations that open up paths to clarity, insight, and healing which can motivate movement toward the life one desires. Join the Facebook page for daily meditations and healing quotations.