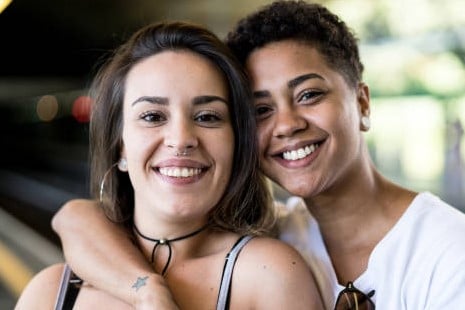 Most phone calls to a couples counselor come when the romance has faded, and the power struggle stage has set in.
Of course, we wish everyone would call during the time the glow was still on, but realistically who calls for help when they still think that their sweetheart is perfect?
Love is blind. Mother Nature puts us with someone who is right for us and removes our ability to see their characteristics that will someday annoy us.
The "wonderfully organized" person in the honeymoon phase later becomes the "control freak" in the power struggle.
The "free spirit" of romance becomes the "hopeless flake" we now live with daily.
And so it goes, in some version, for all of us.
No one really leaves a relationship because the other is a flake, or too controlling. Couples give up because they don't want to keep arguing about the issues. They don't know how to resolve their differences without frustrating and often painful conflict.
6 Tips on Managing Conflict in Marriage:
So what's the solution? Because conflict is normal and inevitable, we need to learn to do it right. Here are some tips that will help:
Tip #1 - Learn to talk about issues without blame or criticism.
You can learn to ask for what you need without making the other person "bad." It's your need, not their shortcoming.

"Keep your claws in."
Tip #2 -Always fight or argue face-to-face.
Never try to resolve conflict on texts or emails.

All of us automatically add tone and attitude to the written word, whether it is real or imagined (that means YOU too).
Tip #3 -Cool down for 30 minutes if it's getting overheated.
Agree to meet one another back in 30 minutes on the couch to talk it through without distractions.

Cool down by letting it go, not by building a case.
Tip #4 -Slow down and take turns talking.
Do not interrupt each other.

Listen to your partner to understand. Don't listen to form your response.

When they finish, tell them what makes sense to you about what they said. When they feel understood, ask if they can hear a response.

This kind of dialogue will actually turn conflict to closeness!
Tip #5 -Take care of the conflict as soon as possible.
Don't sweep things under the rug.

You WILL trip over that rug later.
Tip #6 -Consider getting help from an impartial 3rd party.
If you're struggling in your marriage or relationship with conflict right now, we're here to help. Check out our Imago Relationship workshops and therapy. We also have Online Couples Therapy and Online Couples Workshops right now!

Discover more about Imago with our Imago Professional Membership, Imago Professional Facilitators, Imago Professional Training and Imago Educational Webinars.
Connect. Transform. Thrive.
---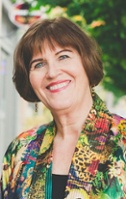 This blog post was written by Norene Gonsiewski, LCSW.
Norene has been a Relationship Coach, Counselor, Author and Educator since 1980. She offers the tools to eliminate conflict, create a vision of a passionate marriage, and overcome the obstacles to success. She has helped thousands of couples fix failing relationships and restore the love and passion in their lives.
Norene has co-authored two books, Rock Solid Relationship: Seven Keys to Restore Your Connection and Make Your Love Last with her colleague Tim Higdon, and It's Your Mind: Own It! A Manual for Every Teen with Nicole Jon Sievers.
Check out her website too!