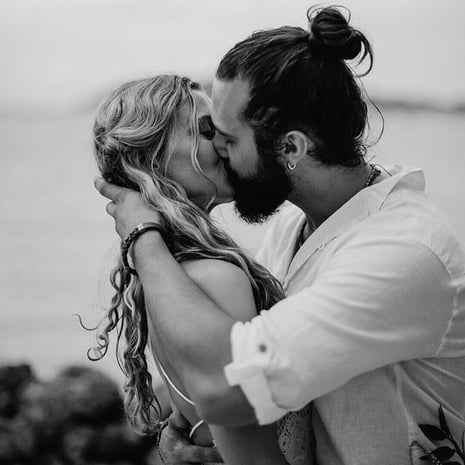 We all know what it's like in relationships: We fall in love, and with all good intentions, we think we have met "The One."
The one who'll meet all your needs, make you happy, and think and feel the same way you do! We may even say, "I'm so lucky to have met you!"
But for most of us, somewhere between six months and three years into the relationship, things begin to change. We come to realize that we are very different.
Some Differences Shared in Relationships:
"They don't communicate."

"They communicate too much."

"They don't pay attention to me."

"They are smothering me with attention!"

"How can they be such a slob?"
And so it goes… So what do we do? We try to get them to change. We all do it.
Very simply--we want our partner to be more like us. And that is the beginning, the source of much of our conflict. And worst of all–we know it doesn't work!
Most of us do Some Version of the Following:
Unfortunately, all this does is create bad feelings on both sides. Our partner feels hurt, angry, unappreciated, and will most likely react by either getting defensive, attacking back, or withdrawing. Sadly, all of this destructiveness is done in the name of getting our partner to do what we believe is "right."
But, wait! Don't we all have our own version of what is right and what is wrong? How can both of you be "right" in the relationship, and the other partner is "wrong"? It just doesn't add up. Most importantly, it just doesn't serve you or the relationship to go down that destructive path.
Have you heard the old saying? "You have a choice between being right or being in a relationship." I think there is great truth in this simple saying.
The First Step: Accept your Partner for who They are.
So the first step in laying the ground for lasting love and joy is this: You have to begin by accepting your partner for who they are, and let go of trying to change them. This does not mean that you have to like or agree with everything they do. And it doesn't mean that you don't express your needs and wants with your partner.
I often say to couples, "You have to both radically accept your partner for who they are, and be willing to change." But you have to begin with acceptance.
The truth is, we all want to feel accepted. We want to feel like we can relax and be ourselves, and that who we are is valued and appreciated. Isn't that what you want for yourself? And isn't that what you would want to give to your partner? So why not begin right now.
Begin With one Simple Step This Next Week:
Keep this "mantra" or intention in your mind all week long.

"I accept myself, and I accept you for who you are."
Repeat These Words to Yourself Three Times, and Notice how That Feels.
Did you find yourself relaxing and being a bit more calm?

By the way, accepting ourselves is often the first step to accepting others. So this is really a practice of "loving-kindness" toward ourselves and our partner.
Final Tip for a Sabotage-Free Relationship Filled With Acceptance:
I want to suggest one more exercise to help you on your way. It will take just a minute.
Take a sheet of paper, and list adjectives that describe what kind of person you would like to be in your relationship.

Most people include words like "loving, kind, compassionate," etc. (I have never had anyone say that they want to be angry, critical, or unkind!)

Use your list as a reminder, and next time you find yourself getting frustrated with your partner, see if you can call on these positive qualities and put them into action. Or, take one word each week, and make it your intention to work on developing that quality each day.
This practice will lead you toward behavior that demonstrates your love and acceptance, and it is likely that your partner will respond in kind.
I hope you find this helpful in your relationship! If you're still struggling in your marriage or relationship and ready to learn and grow more, we are here to help. Check out our Imago Relationship workshops and therapy. We also have Online Couples Workshops right now!

Discover more about Imago with our Imago Professional Membership, Imago Professional Facilitators, Imago Professional Training and Imago Educational Webinars.
Connect. Transform. Thrive.
---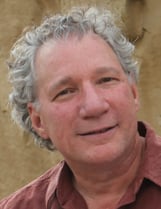 This blog post was written by Ben Cohen, Ph.D.
Ben

is a Licensed Psychologist and has been a certified Imago Relationship Therapist for over 25 years. He has presented over 100 "Getting The Love You Want" Couples Workshops in Colorado and nationally, and is a Certified Instructor and past Dean of the Faculty of the Imago Institute.

Ben

was featured with Dr. Harville Hendrix on a DVD entitled "Imago Connects: From Conflict to Connection."
Ben

has been in private practice in Boulder and Denver since 1992, specializing in couples counseling, and relationship issues with individuals.

Ben

is known for the passion, sensitivity, warmth and humor that he shares with his clients and Workshop participants.