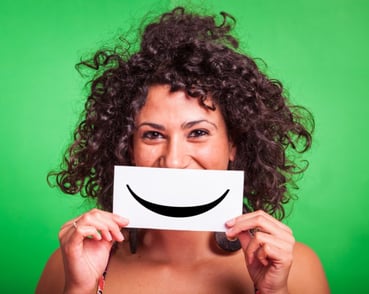 Self-care refers to things done by you for your own well-being and comfort.
Small, frequent, and practical acts of self-care can literally change your brain, making it less hospitable to depression and more welcoming to feelings of well being.
Listen to music you enjoy daily in your car and home.
Get a massage, it's a requirement for healthy well-being.
Make a date with yourself and enjoy something nourishing and inspiring. Read, work on a hobby, visit a museum, visit an art gallery, go to a movie. Enjoy a fun weekend getaway.
Get outside every day in nature. If it's warm, enjoy going barefoot.
Plant something in the earth - a small vegetable garden, flowers, a tree.
Balance any negative feelings by listening to inspiring podcasts and audio books.
Build your imagination without rules using legos, paint, paper and more.
Create a dream or vision board with aspirations, without the rule of being realistic.
Crank the music and sing as loud as you want to your favorite songs.
Practice daily gratitude and appreciation with a list that's all about you.
Practice mindful meditation to improve mood, calm any anxiety, reduce depression, and generate feelings of happiness and well-being.
Take a self-defense or strength building class - redefine yourself as a powerful adult.
Cultivate a positive relationship with money by keeping track of incoming/outgoing funds.
Eat a nourishing and well-balanced diet. Healthy nourishing food is symbolic, potent, and a cumulative act of value through self-care.
Get enough sleep. Make time for naps and rest in your life, by understanding the value.
Make exercise a daily part of your life. Start with a daily 10-minute walk instead of trying to occasionally do a 45-minute run. Be mindful about moving your body every day.
Tend your body. Value yourself to make your dental and medical appointments. Care for your body as you would for a beloved child.
Take a yoga class, stretch and connect with your body.
Buy yourself something little, just because.
Keep a photo of yourself as a young child where you can see it frequently. Be mindful in directing feelings of warmth, love and acceptance to this beautiful child.
Save up for good quality clothes, shoes, and other goods because you are worth quality vs. quantity. Don't fall for sales of low quality items.
Incarnate. Cultivate an awareness of your own body and the sense of yourself in it.
Re-calibrate your brain through participating regularly in activities such as line dancing, choral singing, drumming circles, yoga, tai-chi or chi-gong classes.
Be a source of support, hope, and inspiration for those struggling to achieve self-care. It creates beneficial changes in your own neurochemistry, as well as help others.