There are a variety of reasons a couple might choose to attend couples therapy.
A couple might need help improving their communication skills, work on eliminating negative relationship patterns, adjust to life together as empty nesters, need help repairing their relationship after an affair, or even tuning up an already good relationship.
Regardless of the reason you choose to attend couple's therapy, it's essential to choose a therapist that specializes in working with couples and has certifications within their area of specialty.
For example, Imago Therapists have undergone extensive training; their work has been recorded, monitored, and improved through a rigorous feedback process before they receive their certification. Therefore, you can be assured of an excellent skill set with a Certified Imago Relationship Therapist.
The bottom line - Be sure your potential therapist is well trained, well-credentialed, and specializes in couples' work. Just like you'll need a specialist for a life-threatening medical issue, you'll need to select a Licensed and Certified Couples Therapist.
If you are struggling in your relationship and need a little help, we're here. Check out our Imago Relationship Workshops and Relationship Therapy.
Discover more about Imago with our Imago Professional Membership, Imago Professional Facilitators, Imago Professional Training and Imago Educational Webinars.
Connect. Transform. Thrive.
---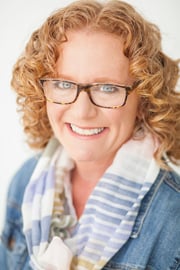 This blog post was written by Jeannie Ingram, LPC-MHSP, Certified Imago Relationship Therapist.

Jeannie Ingram is a Licensed Professional Counselor, Coach, and Consultant. In her role as psychotherapist, she specializes in couples therapy as a Certified Imago Relationship Therapist and Getting the Love You Want Workshop Presenter. In workshops and in therapy, she helps couples move beyond destructive, painful arguing to improve communication, restore their connection, live and love in more positive, fulfilling, satisfying relationships.

Jeannie assists individuals who need help improving ineffective patterns or managing life transitions to find positive change or growth.

She has a Bachelors Degree in Psychology and a Masters in Counseling from the University of Alabama at Birmingham, as well as a Post-Baccalaureate Certificate in Marriage and Family Therapy from Capella University. Jeannie helps couples reconnect in her private practice in Nashville, TN, and through her Getting the Love You Want and Start Right, Stay Connected Couples workshops in the Southeast.

She loves cooking, writing, hiking, kayaking, and sailing. Most of all, she is dedicated to helping couples and individuals find joy, meaning, success and connection through the practice of mindful, purposeful living and loving.