Do you crave more simplicity?
Or, wish for more time to engage in things you love?
Do you long to be with someone you haven't had time for lately?
Here are a few questions to get you started on decluttering your space:
How do you envision your personal space?

Is there another way to hold on to a memory of a loved one instead of keeping their stuff?

Is there a place you can place your item that doesn't take up space in your home?

Are you using an object? Will it ever be used again?

Simply put, does this item bring you real pleasure?
Take a big breath, pause and begin a similar inventory for your life:
What is your vision of the relationship you have with yourself?

What is your idea of the relationship you have with others, and how you spend your time and energy?

Which connections enrich you and which drain you? Can you release any of these obligations?

Which activities continue to bring you reward and pleasure?

Which activities detract from your vision?

Do you have friendships or relationships where the balance is more discomfort than pleasure?

When is it time to say goodbye to relationships and activities not serving your vision?

What do you find yourself continually doing - actions you do value or don't value?

Where do you wish to expend your energy?

What have you been hoping and waiting to do for some time, telling yourself there isn't enough time?

What do you allow to distract you from making choices supporting your vision?
We hope these decluttering tips help you more efficiently use your time to live your life fully.
If you're struggling in life or relationships, we're here to help. Check out our Imago Relationship Workshops and Relationship Therapy. We also have Online Couples Therapy and Online Couples Workshops right now!

Discover more about Imago with our Imago Professional Membership, Imago Professional Facilitators, Imago Professional Training and Imago Educational Webinars.
Connect. Transform. Thrive.
---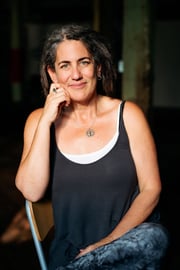 This blog post was written by Anna Gold, M.S.W., R.S.W.
Anna Gold earned her Master's in Social Work in 1988 from Wilfrid Laurier University in Waterloo, Ontario. Her first degree, from York University in Toronto, was in English Literature, with a love of language and stories drawing her more deeply into understanding how we make sense of our lives. The way in which we perceive and understand our own 'stories' became of critical importance to Anna in the work of personal and relational growth. Her combined passion for both clinical work and literature has greatly influenced her work as a therapist.
After her graduate studies, she continued her accreditation in the areas of Transactional Analysis, Trauma therapy, and Relationship Therapy. Anna works with the belief that it is in the depth of human connection that real understanding and healing can occur. Discovering a passion for working with couples and deeply appreciating the theory which connected her passion for inner work and relational work, Anna became a certified IMAGO therapist and subsequently an Imago Workshop Presenter.
As a lifelong resident of Waterloo Region, Anna has devoted her practice to this region. She has taught in the area of clinical skills in social work, has managed counseling services for the Brantford campus of Wilfrid Laurier University, and has worked in child welfare in protection, adoption, and fostering. Anna also provides consulting support to small business owners as well as not for profit organizations to support the improvement of communication skills and business practices. Anna is a clinical supervisor for therapists who are committed to the understanding that increased self-awareness, personal growth, and self-reflection are critical components of clinical competency.
For over three decades ,Anna has maintained her passion for her private practice at Southern Ontario Counselling Centre.
Anna has appeared on TV in her professional capacity as a therapist. She is also the author of articles published in various journals and online forums/blogs. You can find Anna's reflections in her newsletter and on her website at Southern Ontario Counselling Centre, as well as in her upcoming website Replenish Relationships and through Imago Relationships North America.