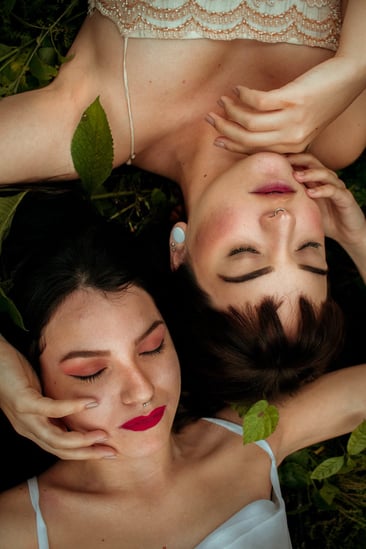 A while ago, I read an inspiring article in The Guardian about several women working at the radical edge of sex-positive feminism, called "The Pleasure Revolution." This line particularly struck me: "#MeToo was about men imposing their pleasure on women. The pleasure revolution is about women asserting their pleasure."
It's Time to Claim Our Right to Sexual Pleasure
Women, it's time. It's time to assert our rights to our sexual pleasure. Throughout most history, men's pleasure has been prioritized, often at the expense of women's pleasure and even consent. Now, in the wake of the #MeToo movement, we have the opportunity to change the conversation.
Men are feeling unsure of themselves, uncertain of how to interact with women. They worry about saying or doing the wrong thing. They hesitate to flirt. Some are even becoming angry and joining Incel (involuntarily celibate) groups that target women for violence.
Rather than letting men continue to flounder or expecting them to figure it out for themselves, we need to step up and speak out. But before we can do that, we need to claim our right to our sexual pleasure, and we need to understand our desires.
Begin Your Sexual Empowerment Journey with 10 Questions:
Do you know what turns you on sexually?

What kind of pleasurable sensations do you like best?

Do you know how to masturbate?

Are you comfortable masturbating?

Do you enjoy masturbating while having sex with a partner?

Do you know how to talk about what you like and what you want during sex?

Are you ashamed of your desires?

Do you feel bad that you don't look like a model?

Are you embarrassed by your noises?

Do you believe you have a right to your pleasure?
When you can learn the answers to your questions and learn to let go of shame, embarrassment, and the negative belief that you don't have a right to your sexual pleasure, you can experience a sexual awakening.
You'll then be empowered to share what you want and need in the bedroom with your romantic partners. You will be more confident about establishing and maintaining your boundaries. You'll be prepared to consent enthusiastically or firmly deny consent to any kind of interaction (not just overtly sexual), based on what is true for you in any given moment.
It is time for a pleasure revolution. It is time for women to assert their right to pleasure.
If you are struggling with claiming your sexual pleasure, we're here to help. Check out our Imago Relationship Workshops and Relationship Therapy. We have Online Therapy and Workshops too!
Discover more about Imago with our Imago Professional Membership, Imago Professional Facilitators, Imago Professional Training and Imago Educational Webinars.
Connect. Transform. Thrive.
---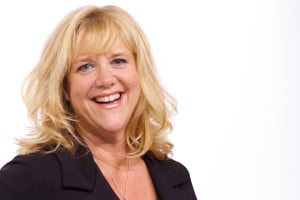 This blog post was written by Dr. Tammy Nelson, PHD, CST, CSCT, LPC, LADC .
Tammy Nelson, Ph.D., is a sex and relationship expert, an international speaker, an author, and a licensed psychotherapist with almost thirty years of experience working with individuals and couples.
She is a TEDx speaker and host of the podcast The Trouble with Sex and the author of six books, including Open Monogamy; A Guide to Co-Creating Your Ideal Relationship Agreement, Integrative Sex & Couples Therapy, When You're The One Who Cheats, Ten Things You Need to Know, The New Monogamy; Redefining Your Relationship After Infidelity and Getting the Sex You Want; Shed Your Inhibitions and Reach New Heights of Passion Together as well as What's Eating You: A Workbook for Teens with Anorexia, Bulimia, and other Eating Disorders.
Tammy is the Executive Director of the Integrative Sex Therapy Institute and a Board Certified Sexologist, an AASECT Certified Sex Therapist, a Licensed Professional Counselor, a Certified Imago Relationship therapist, and a Certified Sex and Couples Therapist.
She has been a featured expert in hundreds of articles, including the NY Times, Wall Street Journal, Washington Post, and a source for Time Magazine. She can be found on Instagram, Twitter, and Facebook and at www.drtammynelson.com.