Perhaps it is because I'm a Scorpio, the astrological sign known to be very sexual, that I find myself teaching and writing about sex. Talking about sex is part of my job description as a couples counselor.
Sex, from my perspective, is a powerful, energetic exchange that can fuel intimate relationships and take you to heighten levels of ecstasy. I am sex-positive and promote an accepting and open attitude about sex and sexuality in my life and my work with couples.

I'm a certified kundalini yoga and meditation instructor in addition to being a licensed marriage and family therapist. In kundalini yoga, sexual energy is our life force energy; it is the energy of creation. After all, sex can create life itself.
If our life force energy is damped or shamed, we cannot entirely express and experience our whole self. A vital part of ourselves is diminished. We might feel tired, drained, or uninspired. Our intimate relationships can also suffer because we do not show up fully. Desireless interactions cause us to feel unsatisfied with our connection.
When our intimate relationship is unfulfilling, we feel unhappy, disconnected, and lonely.
Yet, when we are in full alignment with our passionate selves, and our partner can join us in this state, we feel more energized and complete. Our relationship becomes more enriched and satisfying.
Unfortunately, negating or ignoring our sexual energy is all too familiar. There are many reasons why this could occur, such as trauma and disinformation. Talking to your partner about sex can be a meaningful way to reclaim your sexual self. Sex coach and researcher, Pam Costa, found that when women and men started talking about sex, they ended up having more sex.
It's essential to create a safe environment when discussing sex with your partner.
First, set up a time to connect so you are not rushed and can focus your attention on each other. Be curious about what your partner is sharing rather than judgmental.
As an Imago therapist, I teach my couples a structured dialogue that promotes safety. Part of the process is to mirror or repeat what your partner communicates, enabling you to really hear one another.
Listening is seductive and a terrific starting point for creating a gratifying sex life.
An Imago therapist colleague, Sylvia Rosenfeld, created the following sentence stems to help couples start talking about sex. I recommend exploring these communication prompts with your partner to understand your relationship to sex better.
Take turns answering and mirroring the responses.
A positive message I received about sex growing up is …

A negative message I received about sex growing up is …

A decision I made as a result of these messages was …

The way that this impacted my past sexual experiences was …

The way that this impacts my current sexual experience is …

A new message I can give myself is …

An action I can practice to reflect that new message is …

As I complete this process, what I experience is …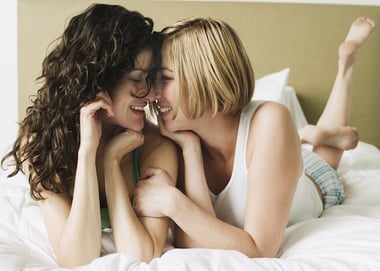 Talking about sex paves the way for deeper intimacy and helps us reconnect to our sexual energy, our life force energy. It enables us to live a more passionate, full, and authentic life.
Communicating about sex allows you and your partner to learn more about each other and yourself. It's a skill that ensures greater sexual pleasure and a sustaining and stimulating sex life together.
If you are struggling with reconnecting with your sexual energy, we're here to help. Check out our Imago Relationship Workshops and Relationship Therapy. We have Online Therapy and Workshops too!
Discover more about Imago with our Imago Professional Membership, Imago Professional Facilitators, Imago Professional Training and Imago Educational Webinars.
Connect. Transform. Thrive.
---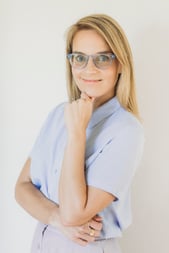 This blog post was written by Thea Harvey, MA, MFT.
Thea is a licensed marriage and family therapist, wife, and mother who specializes in couples counseling. With her husband, Duane Harvey, she co-founded Harvey Center for Relationships with the mission to help couples thrive. She's a certified Imago Relationship therapist. Her work with couples is informed by years as a meditation and yoga teacher.
After studying at Harvard University and graduating from Wellesley College, she moved to Los Angeles to fulfill her childhood dream of living by the beach. Disillusioned by her work as a political consultant she quit her job, traveled the world, and discovered a love for yoga. This affinity led her to become a yoga and meditation teacher and strengthened her desire to serve others. To further her skills and knowledge, she graduated from Antioch University with a Master's in Clinical Psychology. It wasn't until she met her husband that she experienced the transformational alchemy of couples counseling. This profound shift led her to train with couples experts John and Julie Gottman, Esther Perel, Harville Hendrix and Helen LaKelly Hunt, Stan Tatkin and Ellyn Bader.
Thea is a trained Kundalini and Hatha yoga teacher and incorporates music, meditation and yoga within her sessions, providing useful tools to manage relational stress and reactivity. With her husband, Duane, who is also a marriage and family therapist and certified Imago therapist, she created the Tantric Couples Conversation workshop that invites couples to expand their sense of pleasure, sex, and intimacy. Duane and Thea not only want couples to feel safe in their relationships but also heightened states of ecstasy.
Together they blogged about relationships for the Huffington Post and were repeated guests on the I Do Podcast. Thea and Duane formed the Harvey Center for Relationships, a family practice, that includes Thea's step-son, Brendan Harvey, and her sister-in-law, Tracey Harvey, both certified Imago therapists.
Thea believes change is possible for even the most despairing couples. The relationship and communication skills she teaches her clients, she uses in her own marriage and as a board member for Imago Relationship International, and on Parent Council for her daughter's school. These practices form a cornerstone to her personal and professional connections. And, when she's not working, you'll find her experiencing infinite joy dancing.
Check out Thea's website, she'd love to hear from you!