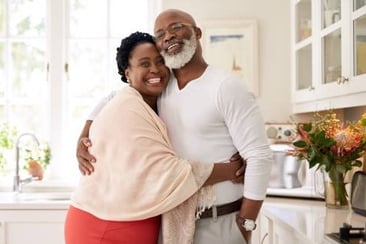 Did you know that the overall divorce rate among couples over 50 has more than doubled in the last two decades?
This has left an aging population looking to remarry. Because we are living longer, many Boomers are taking a second chance to find marital bliss.
When falling in love as older adults, we dream of having a mature love, lasting companionship, and continuing a sex life. Rarely do we anticipate the kind of drama that can ensue as we attempt to join our families.
Combining families where adult children are not on board with our new marriage can be incredibly challenging. Additionally, there are often family ties with an extended network spanning decades, which also need to be included and negotiated. Sometimes, these obstacles leave the happy couple wondering if it's worth it.
Even though the kids might be grown and out of the house, many established family traditions can make your new love feel left out. It will be necessary for both of you to follow some of these simple guidelines as you navigate these tricky waters.
Tip #1 - Stay Sensitive and Compassionate to Your Partner's Feelings.
Show some compassion for the inherent challenges of breaking into a new family. It's not easy to deal with your children's loyalty to their other parent or your sister's friendship with your ex-wife.
Tip #2 - Go Slow and be Patient.
Acceptance happens over time and cannot be rushed. Take baby steps and look for and celebrate small breakthroughs.
Tip #3 - No Attacking or Blaming. Talk about

Disappointment.
Talk to one another about the disappointment you feel rather than attacking or blaming each other's family members. For example, "that was a difficult dinner for me" instead of "your son is such a jerk."
Tip #4 - Have Good Boundaries.
Limit your time with family to give yourself time alone to solidify your bond and establish yourself as a couple. Eventually, everyone will see how happy you are and begin to see you together at family functions.
Tip #5 - Forget What you Learned by Watching The Brady Bunch!
Step-family members may never love, or even like, each other. Because everyone is an adult, you should express your expectation for them to be cordial and polite. Lower expectations lead to fewer disappointments.
Marrying in the last half of life can offer a deep, carefree, and well-deserved joy to your life. You have most likely lived the first half of life catering to your family's needs and desires.
Now that the kids have their own lives, it's the perfect time to focus on yourself and your happiness. With greater wisdom, maturity, and focus, you can live many more years of marital bliss.
If you are struggling with marriage right now, we are here to help with Imago Relationship Workshops and Relationship Therapy. We also have Online Couples Therapy and Online Couples Workshops right now!
Discover more about Imago with our Imago Professional Membership, Imago Professional Facilitators, Imago Professional Training and Imago Educational Webinars.
Connect. Transform. Thrive.
---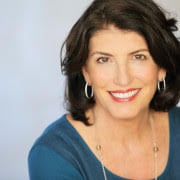 This blog post was written by Mary Kay Cocharo, LMFT.
Mary is a licensed Marriage and Family Therapist in private practice in West Los Angeles, California. She has 30 years of experience working with individuals, couples, and families. She has two advanced certifications in working with couples: Imago Relationship Therapy and Encounter-centered Couples Therapy.
Mary works with spouses and parents to deepen communication, resolve conflict and rediscover the joy of being together. In addition to private sessions in my Los Angeles office, She is also passionate about leading workshops for Engaged Couples. With years of experience in premarital counseling, she is happy to offer an Imago based workshop entitled, Start Right, Stay Connected. Mary also facilitates a Weekend Couples Retreat, Over the Bridge, for couples wanting profound transformation. For couples who desire deep, intensive, quick resolution in a private setting, she also offers one and two-day Private Intensives.
Mary has also been active throughout her career in educating and training students and interns to become practicing therapists. She has taught and supervised at various universities and training sites around Los Angeles. Prior to coming to California, she served as a team therapist and supervisor at Houston Child Guidance Center working with children and troubled adolescents. She has given numerous workshops and presentations, taught graduate courses, and supervised many interns on their way to becoming licensed.
Mary is an active member of the California Association for Marriage and Family Therapists, Los Angeles Association for Marriage and Family Therapists, IMAGO Relationship Institute, and the Southern California IMAGO Institute. Mary is a Master Encounter-centered Couples Therapist. She is active in various spiritual settings and community endeavors. Mary loves her profession and truly enjoy helping others to heal, grow, develop a heightened state of well-being and create more love and peace in their lives.
Several years ago, Mary co-founded The Conversation Group, an organization of like-minded licensed and pre-licensed therapists. The group works with people in a very safe and collaborative way to create conversations that open up paths to clarity, insight, and healing which can motivate movement toward the life one desires. Join the Facebook page for daily meditations and healing quotations.