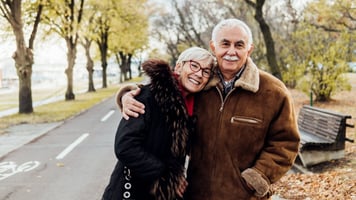 Enjoy these ten relationship tips that will carry you and your partner down the happy couple path!
Tip #1
If you have something important you want to discuss with your spouse or partner, by asking "Is now a good time to talk?" will make a big difference.

Asking to talk in this way allows the other person a "heads up" that you'll want their undivided attention, that it's important to you, and you'll want them to really listen to you.

Asking to talk also shows you are respectful of their time, and not assuming they are always available on your time schedule.

If your partner or spouse says no, it's not a good time, it's important to accept their response and ask for an appointment within 24 hours when they can talk with you.
Tip #2
Hugs are very important!

Couples who hug and cuddle regularly are more satisfied with their relationship. They even feel more emotionally attached to their spouse or partner.

Your relationship will benefit greatly when you make the effort to hug daily.

Each daily hug should be at least 30 seconds in length.
Tip #3
Prioritize your relationship by taking a few minutes each day to ask one another "What was the best part of your day?"

Asking this question allows you the opportunity to connect and prioritize each other, and end the day in a more positive and loving way.
Tip # 4
When you're discussing something that triggers strong feelings, practice mirroring one another.

When you mirror one another, instead of responding by being defensive or by telling the other person why you disagree, you repeat back what you just heard the person say.

When you mirror, it doesn't have to be word for word. However, try to ensure the main ideas are shared back without adding your own "stuff" to it.

There is tremendous power in mirroring our partner.

When we mirror our partner, the other person feels truly heard, seen and even respected.
Tip #5
Share the gift of giving your partner one appreciation every day.

People often share with me that they don't feel appreciated by their spouses. So, share those appreciations daily.

Tell your partner how much you appreciate something nice or thoughtful he or she did for you today.

Or, tell him or her something about their personality you truly appreciate. Maybe their sense of humor? Maybe their dependability?

Appreciations are important because they help us feel emotionally safe with each other.
Tip #6
Take the time to enjoy one another!

Make the time to play and have fun together.

Couples who laugh and play together feel much closer and are more deeply connected.
Tip #7
Enjoy taking turns to plan a weekly date night.

Be creative, it doesn't have to cost a pretty penny. It's about connecting with one another.

Date suggestions - Enjoy a quiet dinner at home after the children go to bed. Or, dance in your kitchen with the lights down low. Or, maybe even give each other a slow and soft back rub.

Whatever you both decide is fun and will connect you as a couple - make your relationship a priority each and every week.
Tip #8
Sexual intimacy is an important part of a relationship. Be sure to prioritize.

If you find you're too busy or too tired for sex, plan a date for sex.

When you plan a romantic and sexual date, it gives you both something to look forward to and prepare for as well.

Be sure to take turns doing the planning for your romantic dates.
Tip #9
When facing conflict or solving a problem, focus on it being a cooperative experience.

Move away from negativity into problem solving, because negativity will push the other person away.

When problem solving, be sure to focus on how we can both feel okay.
Tip #10
You need time as a couple and you need time as an individual.

Differentiation and togetherness are both important in a relationship.

There will be activities you do together and the ones you do separately.

There will be values you share and values important to one but not the other. Learn to accept and respect both.
If you are struggling in your relationship and need a little help, we're here. Check out our Imago Relationship workshops and therapy.
Discover more about Imago with our Imago Professional Membership, Imago Professional Facilitators, Imago Professional Training and Imago Educational Webinars.
Connect. Transform. Thrive.
---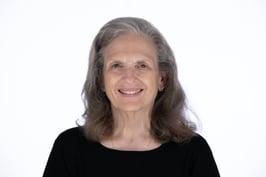 This Tips Blog was written by Dr. Barbara Fontana. Barbara is an Imago Advanced Clinician and Psychologist in Shoreham, NY. She earned her undergraduate and graduate degrees at St. John's University in New York where she received her doctoral degree in psychology in 1975.
Dr. Fontana worked in school districts on Long Island in the 1970s until she received her NYS license as a psychologist. She then opened her own private practice in January 1979 and has continued to be self-employed to this day.
In the late 1990s, a colleague suggested she read "Getting the Love You Want" after hearing that she was looking for training in working with couples. She loved the book and saw Imago as a good fit for her given her psychodynamic approach in working with individuals. Dr. Fontana took the Basic Clinical Training in 1999, has earned over 200 Imago Continuing Education credits, and became an Advanced Clinician. She also has hosted the 12 day Basic Clinical Trainings at her home, has taken snippets of Imago into the Pre-Cana Program at her Church, lead Couplehood as a Spiritual Path workshop, given workshops on Imago at professional conferences, and given talks to community groups.
Soon after she began creating a niche for herself working with couples, she started posting a "Tip of the Week for Couples" on her website. It helped her website land on page one of a Google search where it has remained to this day.
She says: "Every day I see couples who feel they have "grown apart;" that their partner no longer seems to care; that they don't matter. Every day I see couples who re-connect with their partner; who feel loved and cared about again; who feel really heard and understood because they are learning in Imago couples counseling how to heal and grow their relationship. I hope my tips will give couples some useful ideas about how to take better care of their relationship; to heal and to grow."
Check out her website!
---