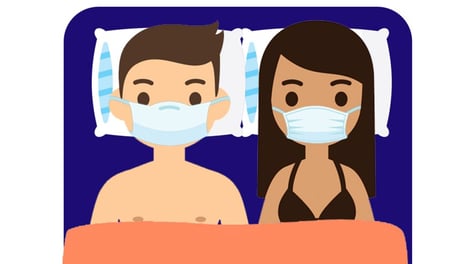 It's normal to experience a relationship rut once we've "landed" our partner.
Our relationship excitement, and all the things we felt motivated us to "land it" become more of the background as time goes on. And, the rest of life becomes more of the foreground for both partners.
What we had, in the beginning, was actually called conscious intentionality. At the start of the relationship, we focused on our partner and thought about what would make them happy, please them, and make us alluring. We were mostly agreeable, pleasing, and looked for ways to let them know how important they were. Great stuff!
It can be beautiful and relaxing to settle into the reliability and familiarity that a committed relationship offers. Commitment can be very healthy. However, once we settle into a committed life together, other priorities can take over, and it's important not to "relax" too much where this dynamic starts to occur... "You're already mine, so I don't have to prove anything" and taking your partner for granted.
Here's an example of how easy commitment can turn into a dynamic where we take our partner for granted and stop trying. In the beginning, your partner says, "do you like hiking?" You might say, "I LOVE hiking." Even though you really don't care about hiking, but you would love to spend time together. Then, fast forward into the relationship a bit, and your partner still loves hiking and wants to go with you. Well, you really don't want to go hiking! You might even prefer staying at home and reading a book or watching a movie together.
Or, perhaps you've watched the Nextflix show Narcos with your partner because you knew they wanted you to, even though it wasn't your favorite show. Then, once you started living together, instead of watching the show with your partner cuddled up on the couch in the living room, you would watch your own TV shows in the bedroom.
Now, it's not all bad, and any good relationship can handle these differences with compromise, love, and care. Where it can get more difficult in the relationship is when partners start to become more and more disappointed as unmet expectations fester and grow.
The longer the couple is together, the more vocal each partner may express disappointments, criticisms, and irritations. Then, you may start to avoid your partner, and no longer look forward to spending time together.
When a partner continues to ignore bids for connection, the disappointment deepens and can be expressed in an unhealthy manner. So, it's essential to look at precisely what's going on that brought you into the relationship rut in the first place. Is there anything deeper brewing to create discontent in the relationship?
To get out of the relationship rut, you'll need to shift your focus and become more intentional about wanting to give and please your partner. You have to care if your partner enjoys being around you, and feels good when you spend time together.
For example, when you first got together, you were LOVERS! You both wanted to give and to please one another more than anything. Then the truth sets in... that you are now LOVEES and think more about getting your needs met. The giving part of the equation is now gone in the relationship.
To create change, make the shift, and go back to being the LOVER in your relationship. It's not all the time, every minute, but in all ways that are possible. Begin to practice a daily awareness about your relationship and focus on how to become a LOVER again. And remember, you don't have to FEEL like doing it at first, and you probably won't feel like doing it. However, that's a part of what it means to be an adult in a relationship.
Give up the resentment story you're telling yourself, and don't wait for your feelings to motivate you into action. Make a decision today to BE the LOVER for you and your partner. The rewards will be mighty. What you put out will come right back to you!
Focus on the Following to get out of the Relationship Rut:
The rut will dissolve, and a new relationship will be re-born. You'll become the person they want to be around the most, and they will feel the same about you.
If you are struggling with a relationship rut in your marriage or relationship, we're here to help. Check out our Imago Relationship Workshops and Relationship Therapy. We also have Online Couples Therapy and Online Couples Workshops right now!
Discover more about Imago with our Imago Professional Membership, Imago Professional Facilitators, Imago Professional Training, and Imago Educational Webinars.
Connect. Transform. Thrive.
---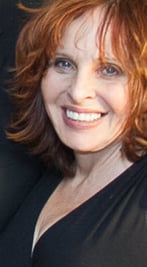 This blog post was written by Evie Shafner, LMFT.
With a degree in clinical psychology in hand, Evie started private practice in 1979, as a licensed MFT. She was one of the founders of the Los Angeles Women's Therapy Center, where she worked for over 20 years.
Evie began training in Imago Relationship Therapy in the 90's, getting certified in 1994. Evie then went on to become an advanced clinician in Imago, a workshop presenter, and has served on the Board of Imago Relational International for the last 6 years.