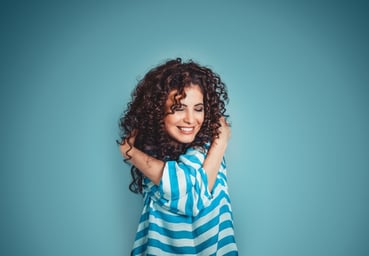 If you are looking for the perfect gift for your partner, there's nothing better than to show them how much they matter to you.
Show your partner the

relationship is a top priority

in your life, and they still own your heart. Check out these seven ways to show the depth of your love.
The Perfect Gift is ...
Express Your Love in Seven Ways
Start your day by sharing one thing you love about your partner. Tell them via text, phone call, or over breakfast. Just tell them, and often.

Create a Couples Journal - write a new love letter to your partner each week. Be sure to leave the journal in fun and creative places and ask them to write back for fun.

Show your level of interest in being with your partner - suggest and try new things together, experiment, and live life as if today is all you both have.

Talk about ideas and dreams with your partner on your dates. Eliminate the "to do" list conversation as much as possible. Nobody feels loved talking about agendas.

Play together, laugh, and have fun enjoying your partner like you did early on. Buy a joke book, watch funny movies, go to a comedy club. Laughter and joy matter!

Create your relationship vision together - put your hopes and dreams on paper in picture form or words to show your future together.

Remind your partner of the moment you knew you were truly in love with them. Relive that moment in detail for your partner over a nice meal, a cup of coffee, or a walk with the dog.
We hope you enjoy these seven ways to show your partner how much you genuinely love them. These seven love actions can be enjoyed all year long - anytime and anywhere.
If you want to connect even more with your partner, check out our Relationship Workshops and Relationship Therapy. We also have Online Couples Therapy and Online Couples Workshops right now!

Discover more about Imago with our Imago Professional Membership, Imago Professional Facilitators, Imago Professional Training, and Imago Educational Webinars.
Connect. Transform. Thrive.