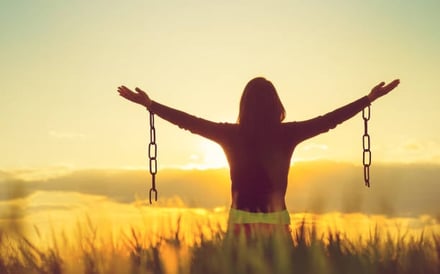 We are living in a time of wondrous extremes; there is fear, illness, and quarantine and also so much help, connection, and loving efforts.
As we stay home in isolation, so much comes up. It is unique for each person. As the Chinese character for CRISIS is translated to include both Trauma and Opportunity, so we can benefit ourselves by attending to both.
This blog will include tips for ideas, practices, and resources to add to your holistic health and well-being, whether you are spending this time mainly alone or with others.
Tip #1 - Our Brain Wants to Conserve Energy
I have been working on myself holistically for decades, and what I know is that if we want to feel better, we have to take action. That can be difficult at first because our brain wants to conserve energy. If you think about it, most of what we do in a day is automatic.
For example, when you shower, bathe, brush your teeth, eat breakfast, or in all ways, prepare for your day, I suspect it is done without excessive thought, effort, or variation.
Or, I know that when I choose an outfit, I grab the same jewelry to wear each time. If I buy something new, I take some time to decide what jewelry looks appropriate. Once I decide, I repeat that jewelry selection every time, and I can get ready for my day quickly.
Where do you notice you do this? Is it when you are cooking, eating, driving, working, or playing?
Tip #2 - Our Thinking is Automatic
Our thinking about daily events is also automatic, and thus our resulting feelings. If we are driving and another driver cuts us off, we react habitually with the same thought, "Hey, what an idiot!" and the same feeling, i.e., annoyance. And that will last however long for each person.
For example, some people might let it go right away, and others may talk about it with others, and in effect, re-live it.
When we are living in such close proximity, it can be a time to be aware of what we do and how we affect others. One reason this is important is that we are all sensitive to each other, and our energies become attuned, and that is unavoidable.
For example, if you come home from work in a great mood and your spouse is feeling low, it is only a matter of time before your mood sinks. This is called "Emotional Attunement."
Tip #3 - Let's Feel Better
So it can be very helpful to be responsible for our own vibration and lift ourselves up into Love and away from fear, which can help us, and everyone around us. In this way, we are a great role model for children, too. I do not mean superficial happiness; I mean true effort towards healthy balance, and living with more ease.
Mindfulness practices can help us really get to know ourselves and all these aspects.
How long does it take you to "come back to center" and feel calm or ok, after an upsetting event?

How long do you hang onto negative or fearful thoughts and stories?

How often do you de-stress?

How do you de-stress?

When we sit and get to know ourselves, we can see that we are anxious, or angry, or sad, or happy, or calm and how we flow in and out of our habitual/favorite feelings.
Do you have a feeling that you would like to let go of more often or faster? Here is a super fast and effective practice - Do This All Day Long:
Take a fast from negative thinking. Whenever you notice a negative, fearful, judgmental or hateful thought, let it go by breathing it out, and say, "What else is possible?" And breathe in deeply, to fill yourself with happiness and peace.

Put up a visual reminder to take a break from negative thinking. Do this over and over again all day long, and after some days of practice reflect on how you feel. Chances are you feel lighter or less stressed.
Tip #4 - It Is a Healthy Lifestyle Choice
Some people think life should be easy, and we should just be happy, and thus resist putting effort into feeling better. Or, others may not even know it is possible to feel better! If that has been you, I encourage you to let go of those types of ideas and try something new. YOU are worth the effort!
I like to be open to new practices even though I am an older person. So, a few months ago I started a new exercise program that is super intense, called Metabolic Renewal. I was pleasantly surprised that, at the age of 59, I now have more energy, and I am waking up earlier! I had no idea I would get those benefits. So, I'm proof that being open to new things can be a fulfilling adventure!
Also, a few months ago, I signed up for a 40-day Program because I love A Course in Miracles (ACIM), and I loved having a video and practice there in my email inbox every morning. I didn't want it to end. Yet after it ended, I realized that I had bumped up to another healthy level inside myself.
Here are 3 of my favorite resources you might find helpful for ACIM:
In closing, I would like to offer a gentle nudge as Now is the time. Choose something that speaks to you and practice it each day.
We will all benefit as we practice greater self-care, and a better connection with others, inwardly and outwardly.
If you are struggling with lifting yourself up during this time, we're here to help. Check out our Imago Relationships Therapy.
Discover more about Imago with our Imago Professional Membership, Imago Professional Facilitators, Imago Professional Training and Imago Educational Webinars.
---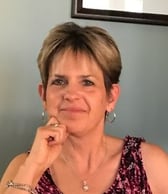 This blog post was written by Stacy Bremner, MA, RP, Registered Psychotherapist.
Stacy Bremner is in private practice in North Bay, Ontario, Canada. She holds a Specialized Honours B.A. in Psychology and an M.A. in Human Development. She is a Registered Psychotherapist (RP) with the CRPO (the College of Registered Psychotherapists of Ontario), as well as a member in good standing with the OAMHP. Stacy is also a Certified Imago Relationship Therapist with Advanced Clinician status and a Certified Imago Workshop Presenter.
For two decades, she has assisted individuals, couples, and groups. She has taught a variety of workshops on topics such as relationships, communication, sexuality, healing, self-awareness, creativity, and self-help. Stacy has a background in Cognitive Behaviour Therapy (CBT), Meditation and Mindfulness, Psychodramatic Bodywork, Conscious Core Transformation (CCT), The DNMS, Discernment Counselling, and PACT. She also continues to study and teach in the area of Couplehood and sexuality.
Even before she became a Psychotherapist, Stacy was a spiritual seeker and passionate about her own healing journey. Areas of study for Stacy include Kabbalah, Buddhism, and ACIM (A Course in Miracles). Because she is so passionate about her work, she cannot resist the desire to upgrade her skills in an ongoing way through reading, attending workshops, and teaching. Stacy feels that all these efforts contribute to her growth as a well-rounded person, a therapist, and a spiritual being.
Check out Stacy's website: www.ameetingofminds.ca