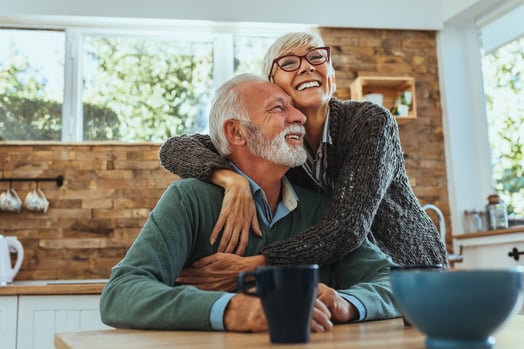 Strong relationships involve flexibility, communication, intentionality, fun, compassion, and an overall sense of togetherness.
Life can be challenging, and it's special to go through it with someone that has your back.
Having a sense of togetherness does not necessarily mean agreeing all the time. Being able to mutually see that what your partner is going through makes sense for them, based on who they are and how they think and feel, is crucial for a good connection.
Here are the top five qualities of a strong relationship:
Quality #1 - Flexibility.
In a relationship, flexibility means that there is a sense of give-and-take. There will be times that your partner asks you to participate in something that you're not so keen on doing, and yet, because your partner is someone that's important to you, there's a willingness to share the experience.
It is important, however, do not fall into the trap of bargaining. This is not a tit-for-tat relationship. Each moment is a separate event where you check with yourself about what is most important to you. To be in a strong partnership, you must show up for your partner.
Quality #2 - Good Communication.
Acknowledging what is happening for you at the moment and telling your partner is part of good communication. When they are speaking to you about something meaningful, being able to disconnect from your own internal dialogue to show up and really listen to your partner, without reactivity, is essential.
Too often, we get stuck in the trap of trying to come up with our own response or quickly reacting to what our partner has said rather than listening with empathy to what it is that our partner is telling us.
Quality #3 - Intentional.
Strong relationships involve being intentional. Often times, we run on autopilot, and we fall into the trap of reacting or going with the flow without thinking.
In a meaningful relationship, you are aware of what is most important to you, as well as to your partner, and are intentional about what is best for the two of you.
Quality #4 - FUN!
Can't forget about fun! Whether this is scheduled fun or spontaneous fun, there are times to drop the seriousness and just go and enjoy your time with your partner. This can even be done during times of conflict.
Fun can come in a variety of ways, whether this is low-energy fun like sitting by the fire and reading a book, or high-energy fun like playing sports or dancing, it is important to be able to enjoy your partner's company.
Quality #5 - Compassion.
It is essential to have compassion not only for yourself and your own struggles but also to have compassion for your partner. Life can be so tender, which is why sensitivity, loving energy, and togetherness are at the root of a strong relationship.
If you are struggling in your relationship and need a little help, we are here. Check out our Imago Relationship Workshops and Relationship Therapy. We also have Online Couples Therapy and Online Couples Workshops right now!
Discover more about Imago with our Imago Professional Membership, Imago Professional Facilitators, Imago Professional Training and Imago Educational Webinars.
Connect. Transform. Thrive.
---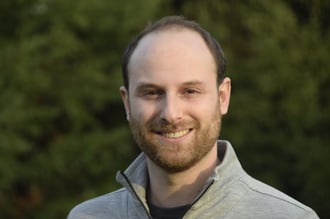 This blog post was written by David Pearl, LCSW.
I am a psychotherapist and consultant specializing in treating professionals, couples, performing artists, and athletes. Using a non-judgmental and practical approach, I am an active therapist dedicated to helping people live their best lives. My aim is to provide a safe and supportive environment to strengthen self-esteem and facilitate more meaningful connections with family, friends, professional colleagues, or teammates.
I obtained my Master's degree from The Silver School of Social Work at NYU and my Bachelor's degree in Human Development and Family Studies from the University of Wisconsin-Madison. I am formally trained in Acceptance & Commitment Therapy (ACT), and have certifications in Imago Relationship Therapy and Prepare/Enrich Premarital and Marital Counseling.
Prior to founding Music City Psych in Nashville, TN, I provided psychotherapy and performance coaching at Union Square Practice in NYC, counseling to individuals, couples, and families struggling with hematologic cancers at Mount Sinai Hospital, as well as psychodynamically oriented individual and couples counseling at The National Institute for the Psychotherapies (NIP).
In my free time, I enjoy spending time with my family, playing golf, and traveling.
Check out his website too!