There is no perfect equation to what makes a couple deeply connected in their relationship. The myth that relationships are meant to be endlessly romantic and easy is simply that, a myth.
Couples may feel at times as though things are coming apart at the relationship seams. So, we've put together some practices to help re-inspire you and your partner to step into your relationship with intentional planning and mindful purpose to deepen and maintain a connected relationship all year long.
Increased Expectation + Decreased Support = Challenge!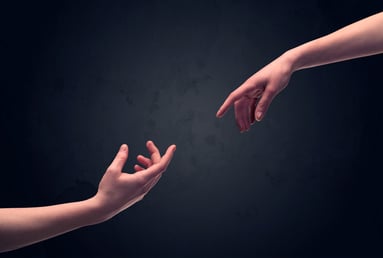 This is a complex, infuriating, and worrisome time in history. Many people report that their mood is low, anxiety is increasingly high, and self-care is challenging. In turn, relationships are suffering. The connection between couples is suffering. Nothing could have prepared couples for how to cope with this period of history.
Meanwhile, all of the normal life challenges are ongoing, including work, parenting (homeschooling while trying to work!), caregiving others, loss and grief, birth, milestones, illness, and celebrations. Without the same accessibility to our regular support, we turn our energy toward our partner, both positive and negative.
Most of us want to experience our couple time as playful, comforting, and supportive, which may indeed be true much of the time. The reality of such close proximity and intense time together is that it often increases both over-reliance on one another and disappointment in an exaggerated way. It can change our connection with one another.
Meeting the Challenge to 'work' on Your Relationship = Hope!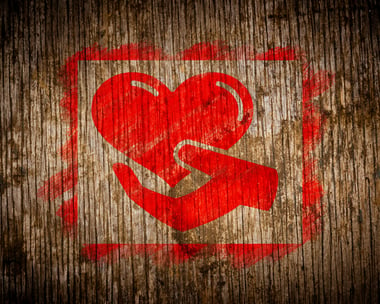 This past year, each of us has had to adapt to circumstances that are often completely out of our realm of control. This sense of loss of control makes us increasingly vulnerable. Vulnerability requires compassion for ourselves and one another. Practicing compassion so couples can increase their skill and consistency helps to protect or 'immunize' their relationship when extraordinary challenges occur. This is the 'neuroplasticity' of relationships!
The two of us have often found ourselves struggling to create and maintain the connection, to make time for dialogue, play, laughter, and creativity. While we have always been aware that when we do these things with intention, things get better, we are repeatedly reminded that during this intense period of history, doing so takes greater intentionality and effort than ever before.
Creating Structure and Consistent Practice = Connection!

During the last few months, my husband and I decided to pay attention to three practices to keep us connected to ourselves and one another.
#1 - Listening to podcasts and talks together and separately:
We enjoy listening to mindfulness experts who are wisely guiding people to turn towards themselves and others with compassion first.

Our personal favorite expert is Tara Brach, a psychologist, and a mindfulness teacher. Who wisely and warmly teaches the tools of practicing mindfulness with clarity and humor.
#2 - Sharing gratitudes as a regular practice:
This is a remarkable tool that allows each partner to share what they're grateful for and then mirror it back to each other.

We practice three daily gratitudes for one another.

After gratitudes, we instantly notice a mood shift and become lighter and more content.

Doing this practice consistently, even weekly, makes a big difference.
#3 - Sending and receiving appreciation:
We share what we deeply love and appreciate about one another.

We always mirror the appreciation back to the other partner to ensure we are fully receiving the gift.

While we encourage daily practice, it has been less frequent for us lately. However, we are holding tight to the value of this exercise and the positive difference it always creates.
Much of what is occurring in the world around us creates a distraction and a sense of loss of control. When we choose to take a deep breath and turn to ourselves and our loved ones and others with kindness, we shift the focus from hopeless to hopeful. If we do this often enough, we will begin to feel increasingly sincere, tender, and supportive of one another along the way.
Whatever you are experiencing, it is a shared experience! You are not alone.
If you want to learn more about building and maintaining a healthy relationship, we're here to help. Check out our Imago Relationship workshops and therapy. If you've already attended a workshop, contact me about our 'getting even more love...' workshop.
Discover more about Imago with our Imago Professional Membership, Imago Professional Facilitators, Imago Professional Training and Imago Educational Webinars.
Connect. Transform. Thrive.
---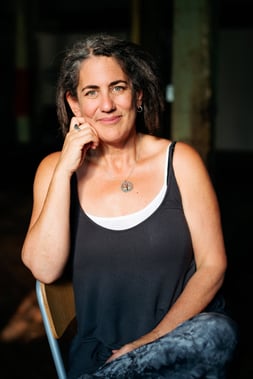 This Blog was written by Anna Gold, M.S.W., R.S.W.
Anna Gold earned her Master's in Social Work in 1988 from Wilfrid Laurier University in Waterloo, Ontario. Prior to that, her first degree, from York University, was in English Literature, with a love of language and stories drawing her more deeply into understanding how we make sense of our lives. The way we perceive and understand our own 'stories' became of critical importance to Anna in personal and relational growth. Her combined passion for both clinical work and literature has greatly influenced her work as a therapist.
After her graduate studies, she continued her accreditation in Transactional Analysis, Trauma therapy, and Relationship Therapy. Anna works with the belief that it is in the depth of human connection that real understanding and healing can occur. Discovering a passion for working with couples and deeply appreciating the theory that connected her passion for inner work and relational work, Anna became a certified IMAGO therapist and invited Tim to join her in becoming an Imago Workshop Presenter.
Additionally, Anna has enjoyed teaching clinical skills in social work, managing a university counseling services department, and working in the child welfare system in protection, adoption, and fostering. Anna also provides consulting support to small business owners and not for profit organizations to support the improvement of communication skills and business practices. Anna is a clinical supervisor for therapists who are committed to the understanding that increased self-awareness, personal growth, and self-reflection are critical components of clinical competency.
Anna has appeared on TV in her professional capacity as a therapist. She is also the author of articles published in various journals and online forums, and blogs. You can find Anna's reflections in her newsletter and on her website at Southern Ontario Counselling Centre, as well as in her upcoming website, Replenish Relationships and through Imago Relationships North America.
While Anna is passionate about travel and exploring the world, she has devoted her practice to this region as a lifelong resident of Waterloo Region. For over three decades, Anna has maintained her passion for her private practice at Southern Ontario Counselling Centre. Replenish Relationships is the home for all things related to relationship work and communications & compassion training. Check out her website too!