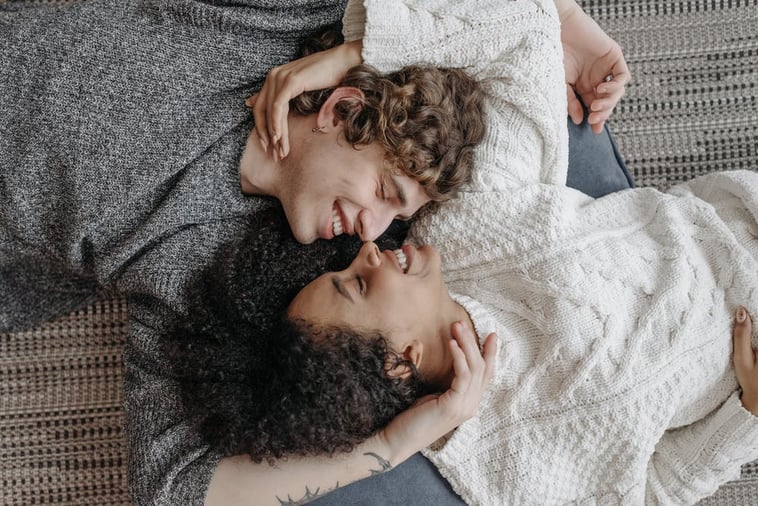 Being in a committed long-term relationship is one of the most challenging things you will ever do in your life. Individuals in a relationship can be categorized into two very distinct groups. You can think of it as "Pursuers" and "Withdrawers." Or another term we use is called "Minimizers" and "Maximizers."
So, what are the Minimizers and Maximizers? It's best explained as one partner who is eternally disappointed while the other partner lives in fear of perpetually disappointing their partner. It all boils down to the same fear for both partners.
These two statements best example the core of the relationship struggle:
"I am never going to be enough for you."

"You are never going to give me what I truly need."
Looking at How Your Relationship Functions.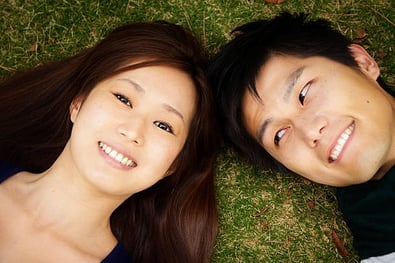 When one person in the relationship is comfortable addressing conflicts, disruptions, or life in general head-on by demanding energy and critical emotions, it is not surprising that the other person responds by withdrawing, shutting down, or avoiding.
When one person avoids and is unavailable, the other person redoubles their efforts to get attention from their partner. Herein lies the core of what prevents couples from staying connected during conflicts and hard times: What you need most from me is something I haven't learned how to do better for you and vice versa.
The feelings, thoughts, and behaviors that contribute to and maintain the belief will continue to challenge you in your relationships moving forward.
The Deepest Desire in Your Relationship.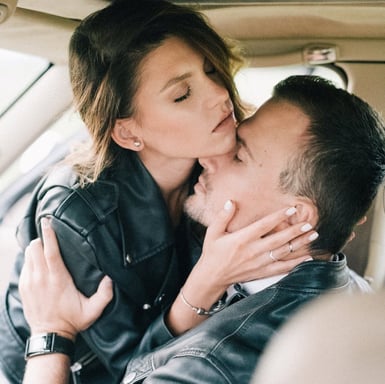 It's often said that two people are attracted to one another because it is familiar and feels like home. What's also happening is they are each protecting themselves from very similar old wounds from the past. It can show up in the way each partner responds in a situation. For example, how you might respond to your partner in a fight is the complete opposite of how your partner might respond to you.
Unfortunately, the pain experienced is absorbed by both you and your partner and distracts from your deepest desire to be connected and deeply loved.
When you lose the feeling of togetherness and being connected, you will feel the pain rooted in old stories, past losses, and deeply mourned unmet needs.
It is challenging to avoid the seduction of old default defenses, as they were the very defenses that have served you so well and can easily get re-activated. Once that occurs, it's off to the races again.
Conflict and Connection are Created Together.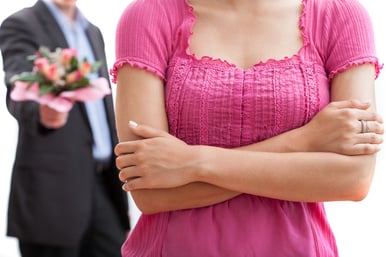 The key to restoring balance and harmony in your relationship is to help the Maximizer (pursuer) partner contain emotion and allow space for the Minimizer (withdrawer) partner to express their emotion. This is not a simple task, as each partner is being asked to do the very thing that makes them the most uncomfortable. Yet, it gives you the opportunity for growth.
When a defensive behavior is understood and validated, you can work together and become a stronger team with a mutual bond. If it is an old wound, it is a painful wound. This is an important fact for each partner to truly understand and handle with care.
The older the pain is for each partner, the more painful re-experiencing that pain will become. To create that safe connection and relaxed joyfulness, understanding these default traits are critical.
How the Minimizer and Maximizer Roles Show up in Relationships.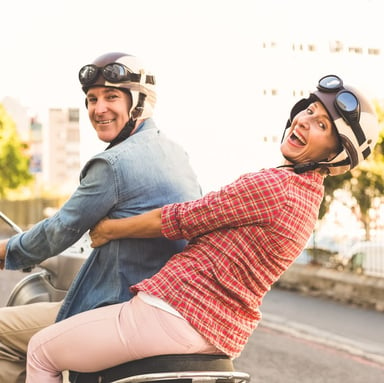 Minimizers learn to express their emotions and energy. Maximizers learn to contain their emotions and energy. Stress, conflict, and fear feed your dominant Minimizer and Maximizer traits. In truth, we all have aspects of both traits.
Self-aware and connected

Minimizers

become:
More fully present in the relationship

Open to their partner

Available to their partner
Attuned

Maximizers

learn to:
Breathe into the moment of conflict

Learn to self-soothe

Learn to manage their feelings, thoughts, and behaviors.
Both the Maximizer and Mimizer have an opportunity for growth and, therefore, the best chance of healing together.
Relationships 101: Learning, Growing, and Evolving.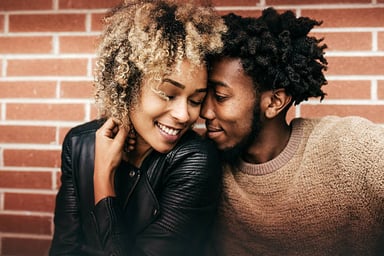 Working with a professional, such as a trained Imago Therapist, couples will be able to learn:
To restore your balance individually and as a couple

Heal your old wounds from childhood

Co-regulate your nervous system in a socially engaged state

Develop new tools to help with conflict

Seek to understand your partner

Experience relationship transformations
For a relationship to thrive and each partner to feel deeply loved and connected, it's vital to understand one another by crossing over into your partner's world. When you and your partner can master the cross-over into each other's world, you'll listen with curiosity, validate each other's experience, and increase the level of empathy to allow your relationship to grow and evolve.
Learning to embrace your Minimizer and Maximizer traits is a crucial step of living in and loving your healthy relationship.
If you are struggling with unmet needs in your relationship, we're here to help. Check out our Imago Relationship Workshops and Relationship Therapy. We also have Online Couples Therapy and Online Couples Workshops right now!
Discover more about Imago with our Imago Professional Membership, Imago Professional Facilitators, Imago Professional Training, and Imago Educational Webinars.
Connect. Transform. Thrive.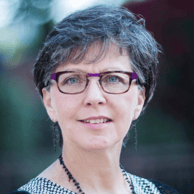 This blog post was written by Hayley Hoffman, MA, LPC

Hayley is a psychodynamically trained clinical counselor focusing on helping couples and individuals to live relationally and to navigate life's terms. After obtaining a Master's in Clinical Counseling from Northwestern University, she became a Certified Imago Relationship Therapist. She is currently earning certification in sex therapy for couples (CSCT).
Hayley works from an empathic stance, helping clients through the process of noticing, identifying and understanding patterns of behavior that, while once useful coping mechanisms are no longer working. Together with her clients, they explore attachment meaning, past and current dynamics, and new behaviors that lead to consciously connected relationships with self and others.
Hayley's practice is rooted in "unconditional positive regard," creating a safe haven for exploring vulnerability and change, and a spiritual approach to life's ups and downs, drawing on the lessons she has learned in Imago Therapy, 12 step work, and psychodynamic clinical theory. Her client base is focused on adults, individuals, and couples. Her area of focus is couples, relational difficulties, group therapy, overcoming anxiety and depression, faith/spirituality and establishing and meeting personal goals.
Prior to her work at The Imago Center, Hayley worked in management with national and local businesses. She completed a Master's degree in Clinical Counseling from Northwestern University in Evanston, IL. She has more than a decade of experience with 12 Step programs. Hayley and her husband have lived in DC off and on for the last 35 years. Between them, they have 5 adult kids.
Check out her Website and Online Couples Workshops too!