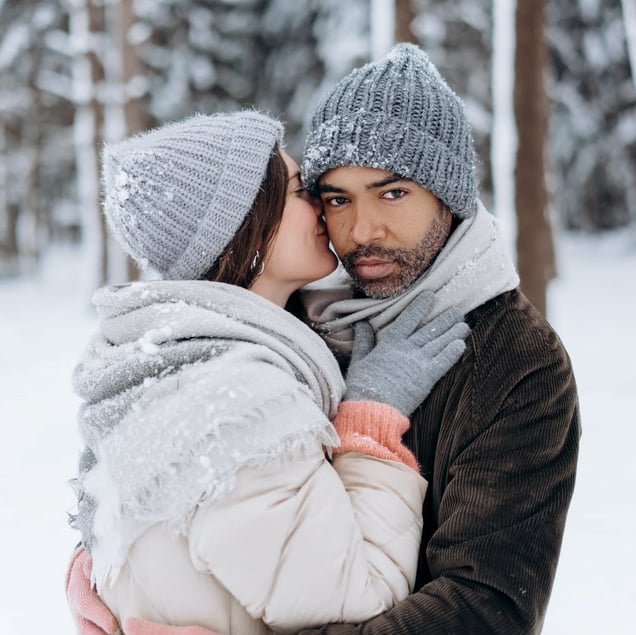 It takes time to get to know someone - that's what the dating period offers us all. You really can't rush things, either. Things need air and space to bloom. It's also important to know when to commit to the relationship or go your separate ways.
At the beginning of a relationship, there's so much promise and excitement. Our partner may have initially come in very strong, which opens up our dreams for the future. This can make it hard to tell ourselves the truth down the road if things are no longer going well. But a vote for yourself is one in which you are willing to see the truth - and ready to go through loss - to avoid a much bigger heartache later.
There are some signs to look out for to determine if your partner is NOT emotionally invested in the relationship.

Signs of an Emotionally Unavailable Partner:
You feel you need to make excuses for them.
You find yourself saying, "but they were so loving last week," and other repeated rationalizations.
You get mixed signals about how much they care.
You get mixed signals about how much time they want to spend with you. Or, they are often late when you do spend time together.
You often feel anxious, confused, or long for something more with your partner.
You don't feel like you are their number one priority. You question if your partner is as crazy about you.
You find them unavailable or distancing themselves frequently. When your partner is present, they seem almost preoccupied.
Meeting one another's emotional needs is vital for any relationship to grow and succeed. Knowing our partner truly wants to meet our needs and cares about them, and the relationship means everything. It's the key to any relationship.
Again, not all the time or even every day, but the tipping point has been well passed. After all, how many times have we seen people we love to settle for less than that? Love yourself enough not to settle for less.
Emotionally invested partners are comfortable with intimacy, putting one another first, talking about and planning for the future, committed to compassion and connectedness most of the time. If this isn't the reality of your relationship - cast a vote for yourself! Seek the truth. It will set you free to make room for the universe to send you someone who CAN emotionally invest with you in a relationship.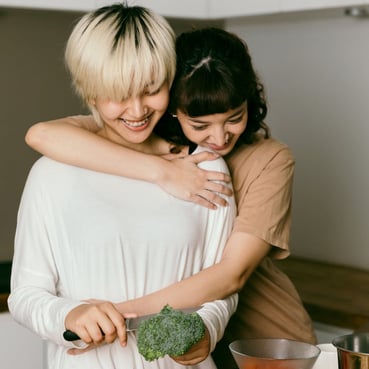 Guidelines for an Emotionally Invested Relationship:
Start With Yourself First:
Do you have a realistic view of what you can genuinely expect in a healthy, committed, and long term relationship?

This question is a tricky one because this is not to suppress your needs to stay with someone and make their bad behavior ok. But some of us expect our partner ALWAYS to meet our needs, and that is not realistic. We often have to hold the space when we are disappointed and manage - without being reactive. We need to be an adult in a relationship.
Do an Honest Self-Awareness Test:
Are you making excuses to stay in the relationship?

Are you compromising your values to be with someone?

Do you feel unworthy of a healthy relationship?
Create a Compassionate Qualities List
Make a list of all the compassionate qualities you long for in a partner, then rate your partner's behavior against that list.

Again, perfection is not the goal. However, having a compassionate and loving partner when you need it the most is very important in healthy and happy relationships.
Visualize a Time When you Shared a Concern:
Did it meet your needs when you shared your concern with your partner?

If you spoke in a kind and mature way - which hopefully you did - how did your partner respond?

Was your partner emotionally available to communicate and listen to your concerns?

Was your partner open to a mutual agreement that worked for you both?

Or, did your partner get defensive and closed off to any compromise?
Reliability is Vital for Healthy and Lasting Love.
Create a "reliability scale" of 1-10. One is the least you feel like you can rely on your partner to be emotionally present and available. Ten is where you feel the most supported and loved by an emotionally and physically present partner.

Were you happy with the reliability rating?

What do you truly desire in reliability with a partner?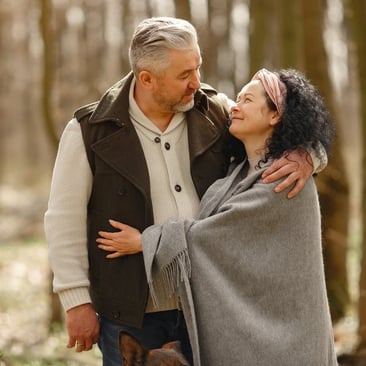 Partners who meet one another's emotional needs understand that it's the foundation for a healthy, happy, and long-lasting relationship. When a partner is comfortable expressing emotions and is available to receive emotions from empathy and compassion, they put the relationship first.
For relationships to progress, sharing a sense of mutuality helps to grow and thrive with endless possibilities. You'll know you are in the right place when your mutual wants, needs, goals, and dreams synergize in the relationship.
If you are not in an emotionally mature relationship right now, be sure to set up support systems for yourself to get through. Once you can reflect upon how it impacted you to be with someone emotionally unavailable, you may be open to taking the journey to make room for a relationship that is healthy, happy, and your soft place to land.
If you feel you are with an emotionally unavailable partner, we are here to help. Check out our Imago Relationship Workshops and Imago Relationship Therapy. We have Online Therapy and Online Workshops now too!
Discover more about Imago with our Imago Professional Membership, Imago Professional Facilitators, Imago Professional Training and Imago Insights Education.
Connect. Transform. Thrive.
---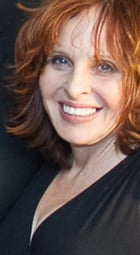 This blog post was written by Evie Shafner, LMFT.
With a degree in clinical psychology in hand, Evie started private practice in 1979, as a licensed MFT. She was one of the founders of the Los Angeles Women's Therapy Center, where she worked for over 20 years.
Evie began training in Imago Relationship Therapy in the 90's, getting certified in 1994. Evie then went on to become an advanced clinician in Imago, a workshop presenter, and has served on the Board of Imago Relational International for the last 6 years.