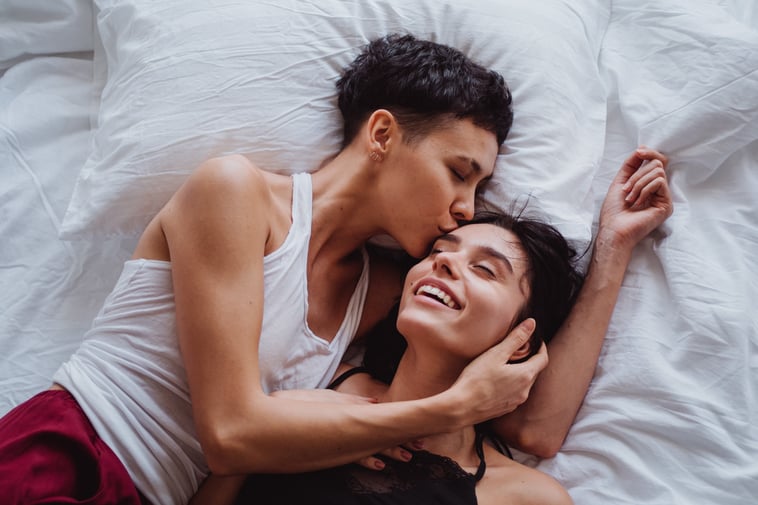 Have you ever tried to engage your spouse or partner in morning conversation, only to feel frustrated by their lack of response? Conversely, have you tried to connect with them after work but felt hurt by their unwillingness to engage?
In both situations, the transition time may have contributed to your marriage problems.
When you move between transitions, it's not always easy to keep your focus. For example, some partners have a hard time waking up in the morning. It's not the best time for them to engage in a high-attention activity, like an important conversation, at that time.
For others, their workday is full of stimulation. It may take them a while to decompress after work. They need time to transition from high alert to relaxed.
Our brains are wired to process only so much information at once. We have amazing capabilities to process thousands of stimuli every second, but we also have limits.
During transition times, our brains shift from one set of stimuli to the next. If you throw another set of stimuli onto your partner during transition times, you are likely to get negative responses. Poorly navigated transition times create tension in your marriage.
Arguments Happen Between Couples Most Often During
Four Transition Times Each Day: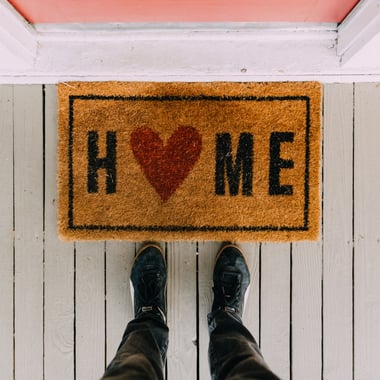 Waking up

Returning from work
The good news is, these transitions are predictable. They can be easy triggers for showing love. Use these four tips to help manage important transition times for your relationship.
4 Tips For Daily Transitions In Your Relationship
Tip #1 - Discuss your most challenging transition times.
Maybe you are most vulnerable when you get up in the morning, and your loved one needs to give you a little space then. Perhaps they are most sensitive when returning from work, so having time alone to readjust is helpful.
Talk about your preferences, and handle those times accordingly.
Tip #2 - Build positive connections into transition times with your partner.
Remember to hug or kiss each other before you leave for work or before you go to bed. These are easy habits to develop to increase your connection.
Kind words or thoughtful acts of service are also good during transition times. For example, bring them a cup of coffee in the morning, or give them a daily compliment when they return from work.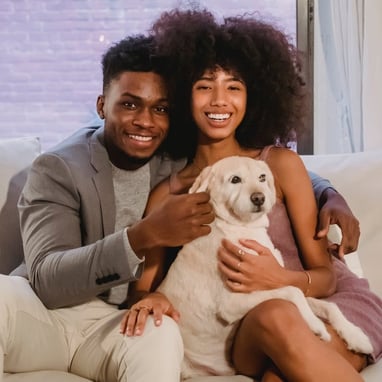 Tip #3 - Put each other first in the relationship.
If you have children or pets, it's tempting to attend to their needs and overlook your partner. Consider ways you can give them and your relationship a priority in those important transition times. You'll both feel more loved and valued if you make it a habit.
New habits take time to develop. Continue showing love during transitions for several weeks, and you'll notice positive changes.
If you are struggling with connection and how to improve your marriage, we're here to help. Check out our Imago Relationship Workshops and Relationship Therapy. We also have Online Couples Therapy and Online Couples Workshops right now!
Discover more about Imago with our Imago Professional Membership, Imago Professional Facilitators, Imago Professional Training, and Imago Educational Webinars.
Connect. Transform. Thrive.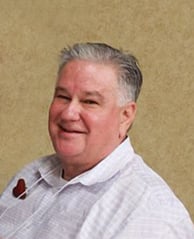 This blog post was written by Damian Duplechain, the co-founder, and chief clinical officer for the Center for Marriage & Family Relationships in Houston, Texas.
Damian brings decades of experience to his practice, helping hundreds of couples and families discover how to co-create the relationships they want. He has also supervised many clinicians in couples and family therapy over the years.
His work in helping couples and families learn to communicate effectively and connect more strongly, and to practice understanding and empathy is rooted in Imago philosophy. He is a certified Imago therapist with additional training in the Emotional Freedom Technique, John Gottman's model, Terry Real's model, and PACT (Psychological Approach to Couples Therapy) by Dr. Stan Tatkin.
He has presented 200-plus Imago Couples Workshops that have served more than 2,000 couples and has collaborated with a number of his colleagues on clinical presentations both in the United States and internationally.
Check out his Website and Couples Workshops too!