Here's your Monthly Digest packed full of amazing Imago Relationship Blog posts and Relationship Tips.
Be sure to Subscribe to both and share the love!
---

Relationships can be difficult to navigate. There is a great deal of passionate emotion stirring around our souls when our relationships are not sailing along smoothly. Relationships in recovery are even more tricky. Not only is the relationship often in stormy seas, but it's also as if the person in recovery is steering two ships—that of their recovery, and that of their relationship.
By using a few navigational tools for our relationships we can ensure all the people in our lives are on the same boat and steering toward the same goal: peaceful, loving, joyful and clean-living relationships. [Read more...]
Do you have a happy family life? Do you enjoy frequent family outings? Or, is it all work, chores, errands, kid's activities, juggling hectic schedules and rushing through the weekends and Holidays?
Are you and your partner connected and enjoying quality time together with frequent dates and mini getaways? Do you and your partner feel like priorities to one another?
If you're feeling like your family life and your romantic relationship isn't where you'd like it to be, let our tips help you turn it around. Start today! [Read more...]

Thanksgiving is an emotional time. People travel thousands of miles to be with people they see only once a year. And then discover once a year is way too often. – Johnny Carson
Yes, Thanksgiving is right around the corner. For many, this thought is mixed with anxiety. As in, "oh boy, what will happen this year"?
Why does he always have to talk politics, knowing someone will be insulted? Why can't we just get together, you know… to be *thankful*?
Oh the irony of a holiday called Thanksgiving that also somehow brings out the worst in a family. Why is this? And perhaps more importantly, what can we do about it? [Read more...]

Making your marriage a top priority can feel like an overwhelming proposition. It may seem daunting and almost impossible amidst your hectic work and family schedules, especially during the holiday season.
But no worries. During this Holiday season, save your fears for another time. Get your house in order with what matters most following these 7 simple steps. ... [Read more...]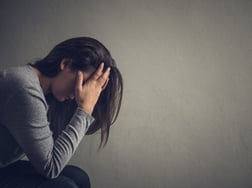 Sticks and stones may break your bones, but let's be honest: words hurt, too. Even after years of a marriage where you and your partner are completely open and honest with each other, it's still wise to set some boundaries and refrain from using words and phrases that may hurt your relationship. Below are five words and phrases that harm, and you should never say to your partner. [Read more...]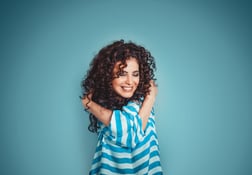 Want to show your partner how much they matter to you? If you are looking for ways to show your partner that your relationship is a top priority in your life and that they still own your heart - check out these 7 ways to show just how much you truly care.
We hope you've enjoyed reading our Imago health and wellness blogs & tips this month. If you love quizzes, be sure to check out our Imago Relationships Quizzes!
Discover more about Imago with our Imago Workshops, Imago Therapy, Imago Professional Membership, Imago Professional Facilitators and Imago Professional Training.
Share the love this Holiday Season!
Connect. Transform. Thrive.