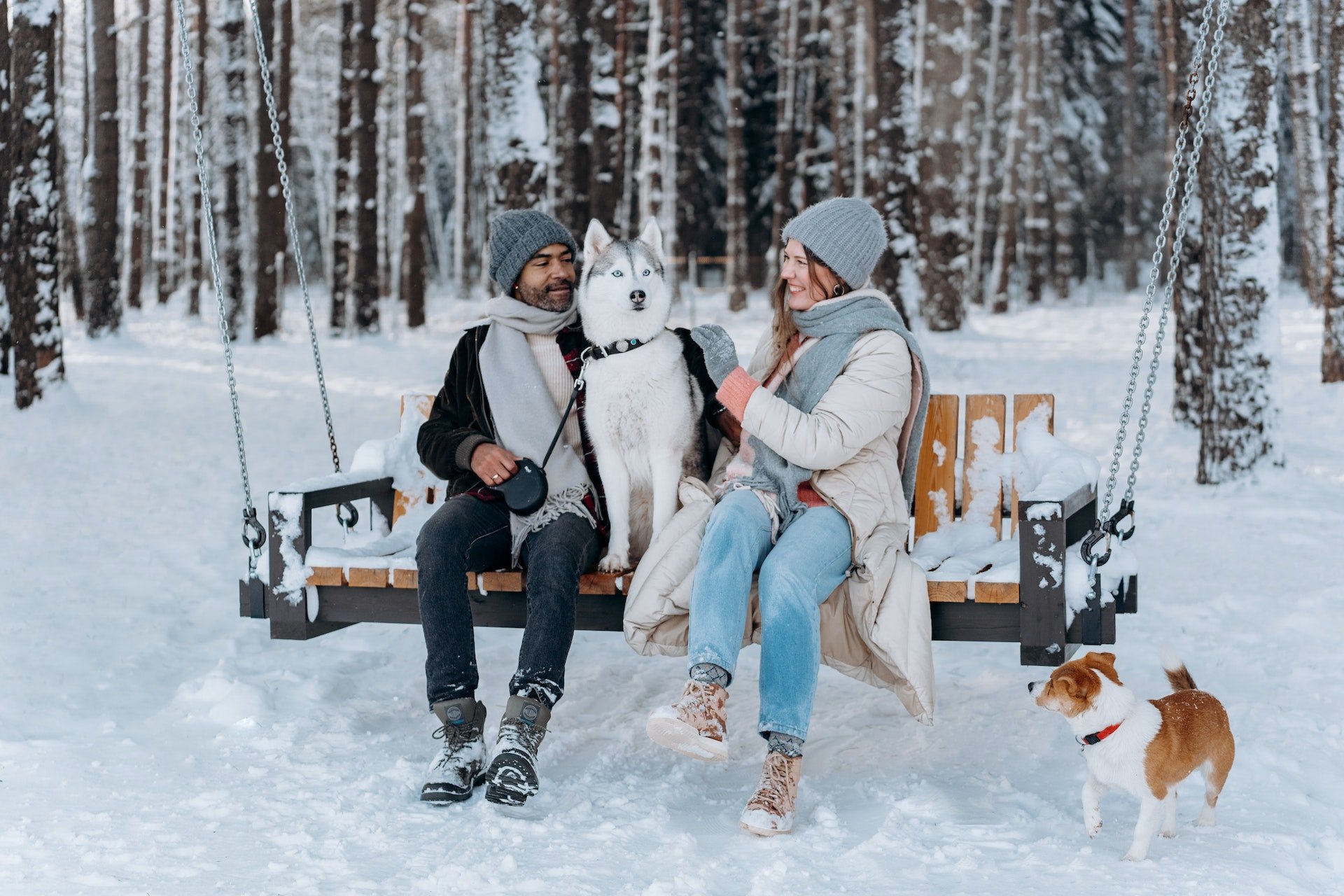 As a therapist, people often ask me if I can share relationship advice about what it takes to have a healthy marriage or a healthy relationship. So, I began thinking about the best relationship advice for couples of all relationship phases - married couples, long-term couples, newly dating couples, struggling couples, and so on. While all couples are unique, filled with people who have individual needs and wants, it may come down to simply seven essential items for a healthy and long-lasting relationship.
Dr. David Rock and Dr. Daniel Siegel are two of my colleagues who developed a relationship model that outlines seven daily mindfulness exercises they believe are critical in creating well-being and mental health. These seven daily tips will help you live and love more fully with "mental nutrients that your brain and relationship need to function at their best."
So, what are the seven elements that help create a healthy mind and a healthy relationship? Let's take a look at David and Daniel's tips from "The Healthy Mind Platter."
7 Tips For Building a Healthy Relationship
Tip #1 - Sleep time
Start your day off right with a good dose of restful sleep. Did you know that healthy adults sleep an average of 6-8 hours per night? Are you sleeping that much? Are you seeing less sleep during the holiday season?
Check your sleep hours first if you've noticed that your partner's behavior is getting on your nerves. Most likely, your partner behaves as they always do, and you feel that way because you're sleep-deprived and exhausted.
Good sleep is vital to recovering from our daily experiences and reinforces daily learning and growth. Start by making your bedroom beautiful, a relaxing, clean, and welcoming relationship sanctuary. Install soft lighting, music, and fluffy pillows. Keep it free of distractions like computers, TVs, and telephones. You'll likely enjoy one of life's greatest joys - cuddling.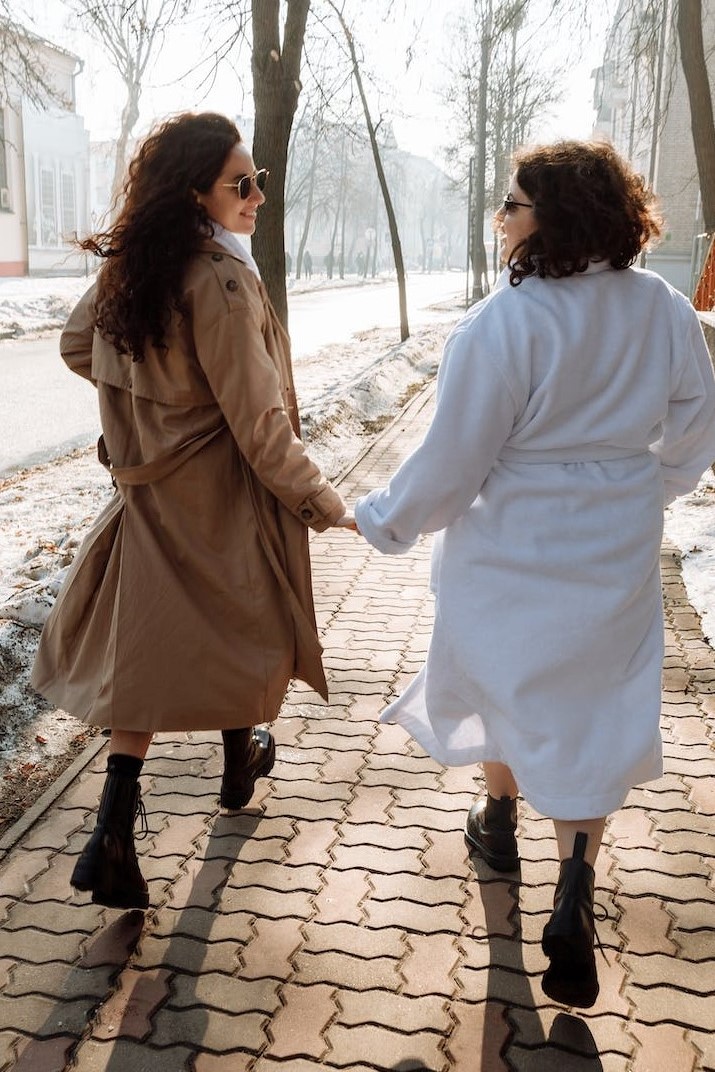 Tip #2 - Physical time
It may seem so simple, but the daily practice can be challenging and yet, so vital. Moving our bodies strengthens our brains, hearts, and even happiness.
So, when you feel tired and less motivated, think about the act of moving and the benefits you'll reap. If you are on the couch watching a show, lift some hand weights or do strengthening exercises. If you feel more energized to move your body, go for a hike, walk the dogs, dance in the kitchen, or even get physical in bed together.
Please put it on your calendar, set the alarm on your phone, wear a FitBit, or ask Alexa to remind you to move each day at 7:00 am or 7:00 pm. Whatever it takes during this time of year, find a way to focus on moving your body more and sitting less.
Remember that focusing on daily physical activities is the best recipe for our four types of health - physical, mental, emotional, and relational.
Tip #3 - Focus Time
We live in an age of digital distraction in a fully technology-based world, making it easy to be connected to our devices and disconnected from our partners. It could be a phone, computer, apple watch, iPad, gaming device, Alexa reminders, Siri conversations, or more. Technology is all around us, even more so with more and more new "Smart" homes.
Reflect for a moment and ask yourself:
Am I guilty of looking down at my phone instead of into my partner's eyes when they share a feeling or a thought?
Am I trying to multitask my relationship and my technology at the same time?
Something so simple as eye contact is essential in a healthy relationship. Good eye contact in a relationship allows you to focus entirely and be genuinely present, which translates to love and care for one another.
When we feel loved and cared for, it changes how we go about our day and our lives. After all, we all want to know that we matter. We all want to believe we're important to our loved ones.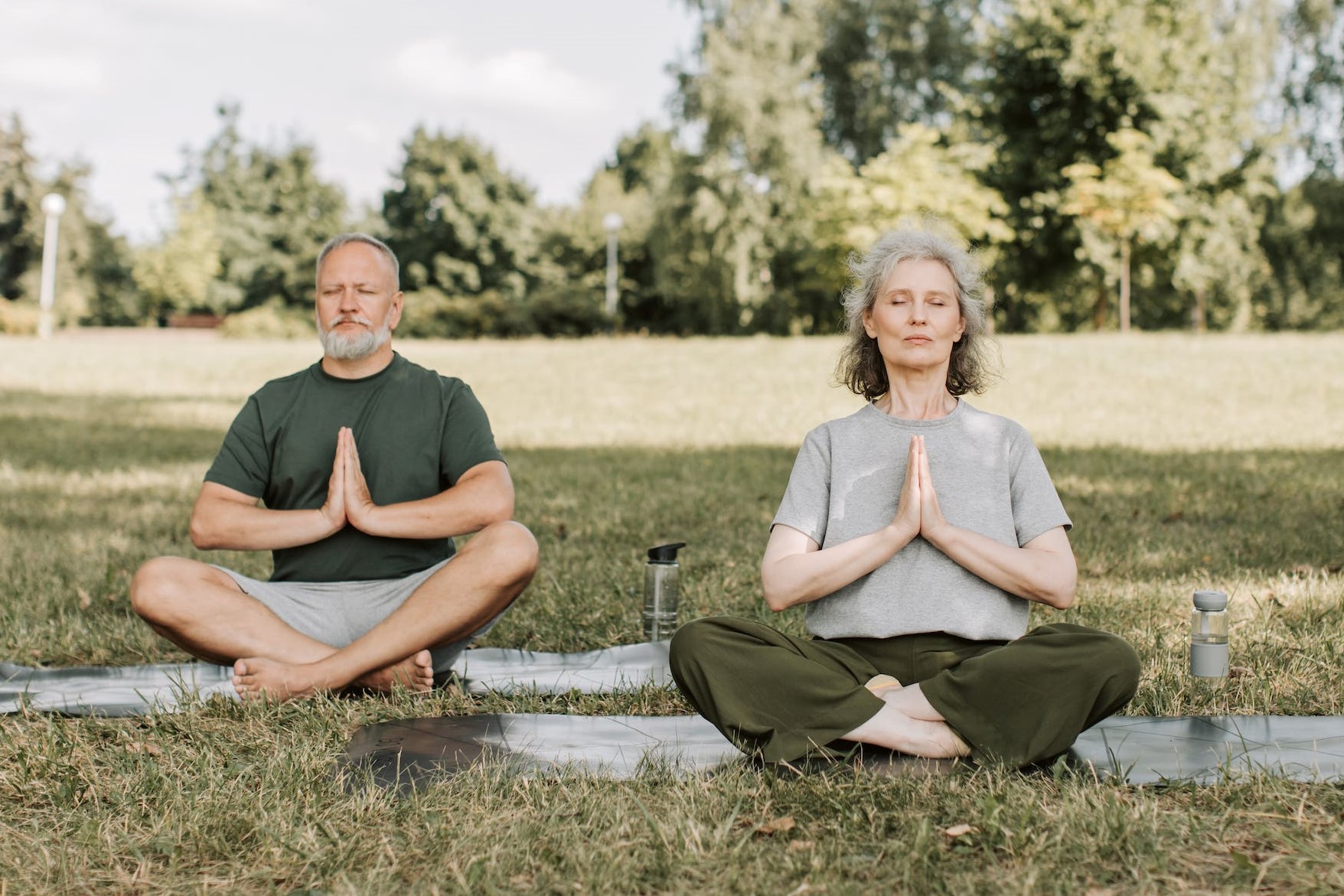 Tip #4 - Time in
There is a tremendous benefit to taking some time to sit still and reflect internally. Some couples practice sitting quietly next to each other in meditation, silence, or prayer. They are connected while both are individually reflected.
Remember:
It's helpful to focus on images, feelings, sensations, and thoughts.
You may even desire to open up and share deep and internal reflections with your partner, which can bond the two of you.
Listen with an open mind and heart when your partner shares deep reflections. Listen to your partner through a curious lens and put aside any judgment. You are simply seeking to understand as a journalist does. This act of sharing is the essence of true emotional intimacy, helping you and your partner feel safe and loved.
Tip #5 - Playtime
Do you and your partner play together? Do you set aside time that doesn't involve the to-do list, computer, or television and allow yourselves to be creative and spontaneous together? Play goes a long way in creating a healthy balance in life. It worked for us as kids, so why do we stop playing as adults?
In any relationship, playing together can create new and exciting connections in the brain and to each other. So, pick up the basketball, ping pong paddles, dust off the old board games, and start to play together again.
Playtime in the bedroom is always a great option too! Research shows that playfully enjoying new and different experiences can keep your sexual attraction alive.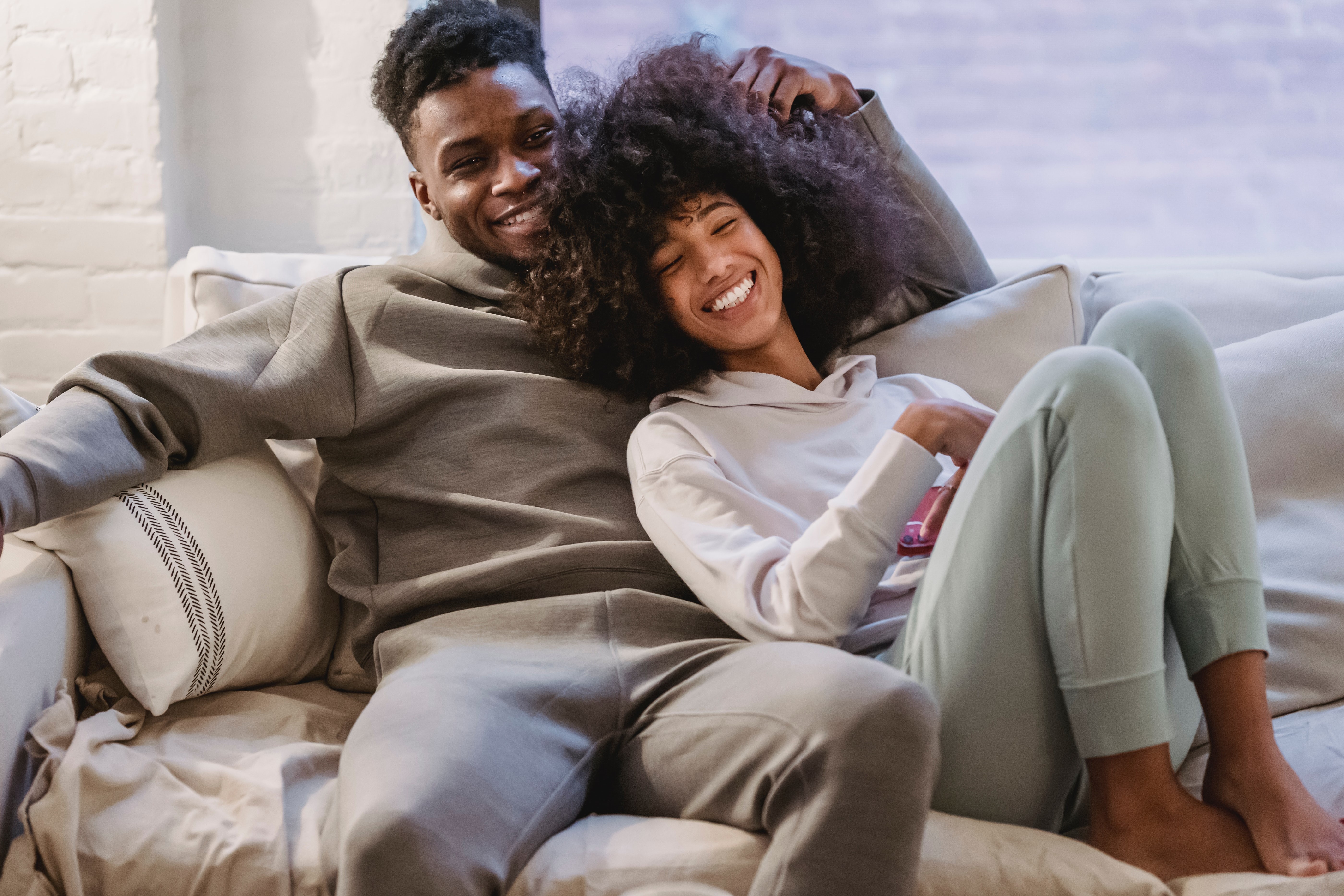 Tip #6 - Downtime
Now, even though play is super important in healthy relationships, it's still ok to binge-watch a Hulu or Netflix series together. It can be fun to share a show you both find interesting, like a mystery, a drama, or a romance. Or even binge-watch old Holiday movies. Whatever you choose, it's a shared downtime activity while cuddled up on a cold night with your favorite blanket and a warm drink.
In those simple moments together, you and your partner can recharge without goals or agendas. Simply hanging out with nothing to do and nowhere to go can be a favorite activity with your partner. I know it's one of mine with my husband.
The reality is that sometimes our brains need to slow down and relax. Relaxation elevates when we remove pressure from our day-to-day lives, especially during the busy holiday season. So, give your brain a break and your partner's too!
Tip #7 - Connecting time
When we truly connect with one another, we reinforce our enjoyment in the relationship we share. Being physically and emotionally present while doing any activity together - small or large can connect you and your partner. Connecting can be anything like cooking, talking, doing dishes, or exercising. All these connecting activities can activate and strengthen your brain's relational circuitry. These activities build safety with one another and allow you to relax and experience joy in the relationship.
You can start slowly with one or two of these Healthy Mind Platter tools and gradually work up to all seven. Being conscious of these will help you to live more fully each day and to build a healthy, strong, and loving relationship.
I hope your New Year is filled with growth and joy. May you and your partner experience more adventure and abundance. Wishing you love, laughter, and a deeply safe and loving relationship.
If you and your partner struggle to stay connected during the holidays or any time of year, we're here to help with virtual and in-person Imago Relationship Workshops and Relationship Therapy.
Discover more about Imago with our Imago Professional Membership, Imago Professional Facilitators, and Imago Professional Training.
Connect. Transform. Thrive.
---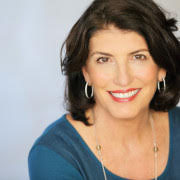 This blog was written by Mary Kay Cocharo, LMFT.
I am a licensed Marriage and Family Therapist in private practice in West Los Angeles, California. I have 30 years of experience working with individuals, couples, and families. I have two advanced certifications in working with couples: Imago Relationship Therapy and Encounter-centered Couples Therapy.
I work with spouses and parents to deepen communication, resolve conflict and rediscover the joy of being together. In addition to private sessions in my Los Angeles office, I am also passionate about leading workshops for Engaged Couples. With years of experience in premarital counseling, I am happy to offer an Imago-based workshop entitled, Start Right, Stay Connected. I also facilitate a Weekend Couples Retreat, Over the Bridge, for couples wanting profound transformation. For couples who desire deep, intensive, quick resolution in a private setting, I also offer one and two-day Private Intensives.
I have also been active throughout my career in educating and training students and interns to become practicing therapists. I have taught and supervised at various universities and training sites around Los Angeles. Prior to coming to California, I served as a team therapist and supervisor at Houston Child Guidance Center working with children and troubled adolescents. I have given numerous workshops and presentations, taught graduate courses, and supervised many interns on their way to becoming licensed.
I am an active member of the California Association for Marriage and Family Therapists, Los Angeles Association for Marriage and Family Therapists, IMAGO Relationship Institute, and the Southern California IMAGO Institute. I am a Master Encounter-centered Couples Therapist. I am active in various spiritual settings and community endeavors. I love my profession and truly enjoy helping others to heal, grow, develop a heightened state of well-being and create more love and peace in their lives.
Several years ago, I co-founded The Conversation Group, an organization of like-minded licensed and pre-licensed therapists. We work with you in a very safe and collaborative way to create conversations that open up paths to clarity, insight, and healing which can motivate movement toward the life you desire. Join our Facebook page for daily meditations and healing quotations.