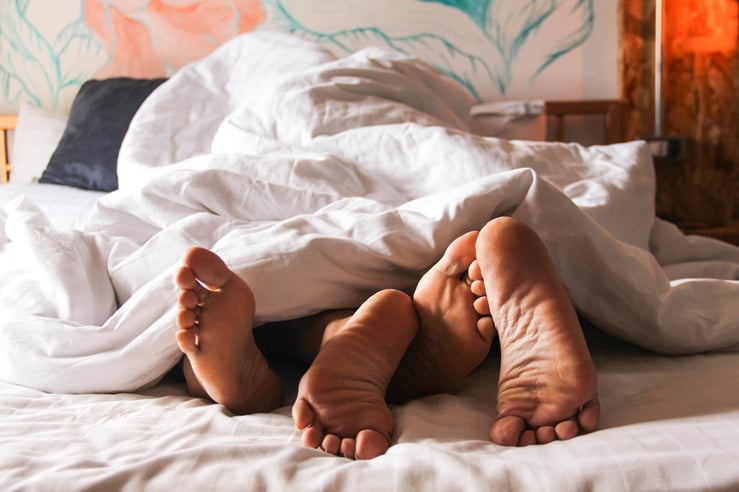 Many questions arise about the process of Sex Therapy when you may need a sex therapist. Here are the most common misconceptions to help you better understand what sex therapists do and how they can help you as a couple or an individual.
If you feel like your quality of life and emotional health in your relationships have been impacted by sexual dysfunction, a sex therapist might be the best place to start. Or, if you have intimacy or difficulty communicating with your partner, seeing a couples therapist with Sex Therapy training can be an excellent tool to help in your relationship.
Unfortunately, Sex Therapy has many old misconceptions, and some of these myths still linger today. Here are a few of the most common that will help you better understand the reality of Sex Therapy and if it's right for you.
Is Sex Therapy Only For People With Serious Problems?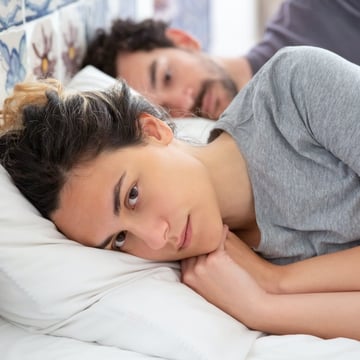 Based on older research, you may believe this to be true. However, we now know that physical or medical
issues around sex
can often stem from other social or psychological difficulties.
The health of your sex life can be influenced by negative interactions, dysfunctional communication, or any other relationship difficulties. A Sex Therapist may be able to share some tools and techniques for you and your partner. They may also be able to help you assess if sex is indeed the issue in the relationship. Or, are there other portions of your relationship that require repair and healing.
Sometimes improving how you communicate with your partner, empathizing, understanding each other, and resolving conflicts can enhance your sex life together as your sexual problems are relieved.
Most people who seek sex therapy are simply looking to improve or have better sex. sex is like an exercise, and the more you practice and explore, the better you get at it. There is always more to learn and explore.
Sex therapy can be a helpful tool to discover parts of yourself and your partner and can be great for those who consider themselves connoisseurs or novices. Of course, anyone in between too!
We all have our issues we struggle with, and seeking help from an expert trained in that area, shows you are learning and growing for yourself and sometimes your partner. There is never any reason to feel shame or guilt.
Do I Have To Be In a Relationship To See a Sex Therapist?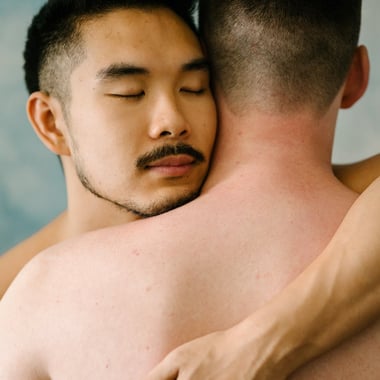 Individuals may feel more comfortable discussing their sexual issues or dysfunctions with a therapist before addressing them with their partner or potential partners.

Sex Therapists undergo training to address the biological, physical, and emotional issues that can influence sexual activity, sexual desire, and physiological functioning in men and women.
Many people have concerns about their sexual health, and you certainly do not need to be in a partnership to explore with a therapist. Speaking with a therapist may help you clarify your hopes and how it personally impacts you and may even help decrease your anxiety about approaching a partner about the topic. You may discover a resolution for the issue even before you might have to address it with a current or potential partner, and that can ease the tension of even having to broach the topic.
I always encourage partners to talk about sex and their feelings around it. It adds to the safety and bonding between the partners when they communicate openly and honestly.
Will a Sex Therapist Ask Uncomfortable Questions In Front Of My Partner?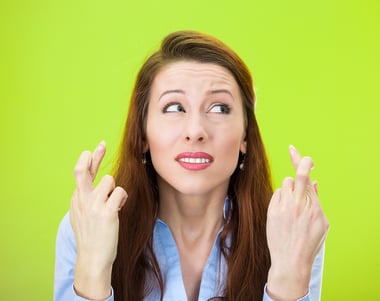 Questions asked in Sex Therapy are meant to

gain a deeper understanding

of the situation and help everyone get more insight. There is

never any shame or guilt in learning

how to uncover or explore pleasure or sexual intimacy.
However, if you struggle with shame or guilt around sex, a Sex Therapist is there to help you understand why you struggle. Also, to help you begin developing a healthier relationship with sex if you desire one.
Does Sex Therapy Mean I Have to Have Sex In Front Of a Sex Therapist?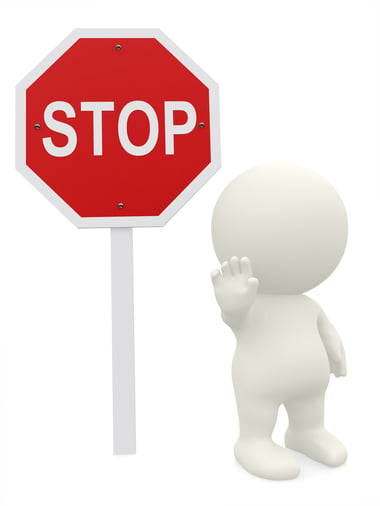 Sex Therapy never involves intimate acts in the presence of your Sex Therapist!

Sex Therapists often suggest exercises to help you engage with each other outside of therapy.
So, you may have some fun and exciting homework to try at home. Still, if anything feels embarrassing or uncomfortable, it's important to share with your Sex Therapist so they can share exercises you are more comfortable exploring.
At-home exercises are to help you safely explore with curiosity, with or without a partner. These are always done in the privacy of your own home and intended to be supplemental to therapeutic work in therapy sessions.
Now that we looked at some of the biggest questions Sex Therapists receive, I hope you understand precisely what Sex Therapy is and what Sex Therapy is not. The goal is to develop a clear picture of how Sex Therapy can help you in your life.
The comfort level and relationship you build with your Sex Therapist are paramount in the work as you may be exploring and uncovering some deep, intimate parts of yourself that may have been dormant. There may be questions you would never have thought about for yourself.
Conversations with a Sex Therapist need to be done in a safe, unbiased, nonjudgmental, and insightful way. So, you'll want to make sure you select a Sex Therapist you feel the most comfort. Discussing your intimacy and desire within your relationship can hopefully lead to more intimacy and passion within your relationship.
Is it Possible Sex Therapy Will Hurt My Relationship?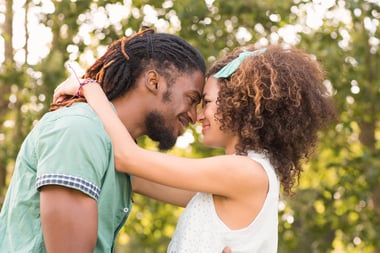 This misconception comes from the fact that most couples wait until the last moment to go to therapy. Research has found that
couples usually struggle
for six years before seeking help! By that time, things in the relationship may be tense, or you may even have stopped having sex and don't know how to start the uncomfortable discussion.
Deciding to come and get help indicates that you choose to take a chance to do something different, which is a huge first step! If that is the case, I congratulate and applaud you, as it's a sign of strength to acknowledge something is wrong and take steps to change it.
Most of the couples in my practice care deeply about each other and maybe generally happy but are looking to deepen their relationship and increase their intimacy and desire. Of course, to achieve this, a lot of communication and vulnerability allows us and our partners to dive a bit deeper.
Sex can be tricky and sometimes may be complicated depending on your circumstances, and it can undoubtedly trigger us, even when we least expect it. Sometimes, exploring or talking through things together with a sex therapist for a couple of sessions can alleviate or release the notion that your relationship will fail or implode. It can also help you learn to have more frequent, more pleasurable, and more deeply connected sex with your partner.
If you are struggling with any type of sexual issue, we are here to help. Check out our Imago Relationship Workshops and Relationship Therapy. We also have Online Couples Therapy and Online Couples Workshops right now!
Discover more about Imago with our Imago Professional Membership, Imago Professional Facilitators, Imago Professional Training, and Imago Insights Education.
Connect. Transform. Thrive.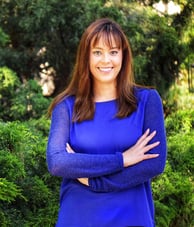 This blog post was written by Nikki Nolet, LMFT.
Nikki specializes in sex therapy, intimacy, and relationships with both individuals and couples. Nikki helps partners and individuals build their trust, reconnect through safe and effective communication, and reignite the passion in their relationships by exploring re-emerging patterns, looking at attachment in our relationships, and creating a lasting connection that serves your relationship. Nikki holds a safe space for her clients, where she works with individuals, premarital couples, and couples in relationships.
Nikki is a Prepare/Enrich Facilitator, a Certified Accelerated Resolution Therapist, an Advanced Certified Imago Therapist, and working towards a Ph.D. in Clinical Sexology. Nikki often incorporates Imago Therapy and Sex Therapy together in work with her clients, helping them reconnect with the erotic connection for which they may have lost familiarity.
Her private practice is online and caters to clients of various geographical locations who need more flexibility and enjoy having the convenience of therapy from their chosen location. If you'd like to know more about Nikki, you can learn more at www.nikkinolet.com.