We have all seen the scene in the movie when a man and a woman become overwhelmed with passion, and they find themselves in a hurried embrace that leads to steamy, spontaneous sex. Those moments are erotic, but for committed couples, impromptu sex doesn't often materialize. That doesn't mean your sex life has to suffer, on the contrary.
Rather than waiting for impassioned desire, decide to learn the art and pleasure of sex. In doing so, you'll improve your relationship and your overall health and wellbeing.
With our smartphones always at our command, it is challenging to get our undivided attention. At any given moment, we might be responding to a pressing email, reading a disturbing headline, or locked in an addictive video game.
We are running our own, individual, movie in our minds, and balancing competing desires throughout the day. Part of ourselves may want to watch TV; the other part may want to go to sleep. This is also true for our partner. They, too, have their own story running throughout the day. So to presume that your partner's mind and body are ready for sex at the same time, you are is not very likely. Since this is the case, it is helpful to plan your sexual rendezvous. In doing so, you and your partner can properly prepare and anticipate.
My husband and I plan for our intimacy by scheduling an indoor date. We set aside time on Friday night to be intimate. We allow our daughter screen time while we have alone time. With our bedroom door locked, we luxuriate in each other. What our indoor date entails can vary from date to date. Create an evening that includes activities that stimulate you both.
Discover your Turn-ons, Turn-offs, and Fantasies when you Plan.
Another approach is the 72-hour date. No, it's not a date that lasts 72 hours, although that would be nice. Instead, you let your partner know you are interested in having sex, and then plan to be intimate 72 hours later. Anticipation builds and allows you both to prepare for your special time together. Sometimes this approach elevates the pressure of having sex immediately.
Sex therapist, Amy Color, recommends using a candy dish to communicate sexual interest. You place an M&M in a bowl to let your partner know you are interested in some sugar, meaning sex. Different types of candy represent desired sexual acts. Have fun with your partner as you match up candy with your favorite turn-ons.
Life Without Sex Becomes Withered, Tired, and Drained.
The joie de vivre is lost. Without sex, life becomes mechanical and boring. Sex brings life and dimension to the relationship. It creates energy and excitement rather than resentment and indifference.
In a landmark relationship study, researchers found that sexual satisfaction was one of the main components that predicted a person's happiness in their partnership. When you give yourself to your partner, you solidify your bond. You fulfill the relationship pack and fully show up. Your brain registers each positive interaction you have with your partner, reprogramming you for pleasure.
Sexual intimacy allows you to discover more about yourself and your partner and experience ecstasy in the process. It produces the euphoric high of exercising because orgasms release endorphins and give you a sense of well-being.
There are several health benefits to having sex. It boosts the immune system, strengthens the heart, and produces a calming effect that is more effective than Valium. It releases stress and can help you sleep. When you have sex, you want more sex, increasing your libido.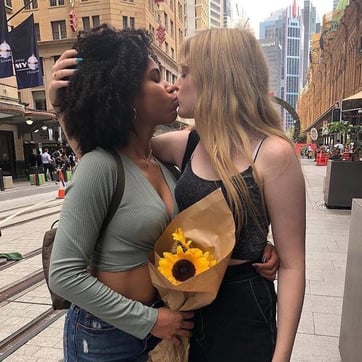 Your Relationship Benefits with a YES Attitude Around Sex and your Health
Determine that this is a valuable and vital part of your partnership that will strengthen your connection. Having a yes sexual attitude will bring the spark into your relationship, and you'll feel younger and more vibrant. Most importantly, have fun and be adventurous as you and your partner take the time to explore and expand your sex life together.
If you are struggling with making time for sex in your marriage or relationship, we're here to help. Check out our Imago Relationship Workshops and Relationship Therapy. We have Online Therapy and Workshops too!
Discover more about Imago with our Imago Professional Membership, Imago Professional Facilitators, Imago Professional Training and Imago Educational Webinars.
Connect. Transform. Thrive.
---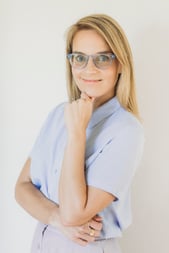 This blog post was written by Thea Harvey, MA, MFT.
Thea is a licensed marriage and family therapist, wife, and mother who specializes in couples counseling. With her husband, Duane Harvey, she co-founded Harvey Center for Relationships with the mission to help couples thrive. She's a certified Imago Relationship therapist. Her work with couples is informed by years as a meditation and yoga teacher.
After studying at Harvard University and graduating from Wellesley College, she moved to Los Angeles to fulfill her childhood dream of living by the beach. Disillusioned by her work as a political consultant she quit her job, traveled the world, and discovered a love for yoga. This affinity led her to become a yoga and meditation teacher and strengthened her desire to serve others. To further her skills and knowledge, she graduated from Antioch University with a Master's in Clinical Psychology. It wasn't until she met her husband that she experienced the transformational alchemy of couples counseling. This profound shift led her to train with couples experts John and Julie Gottman, Esther Perel, Harville Hendrix and Helen LaKelly Hunt, Stan Tatkin and Ellyn Bader.
Thea is a trained Kundalini and Hatha yoga teacher and incorporates music, meditation and yoga within her sessions, providing useful tools to manage relational stress and reactivity. With her husband, Duane, who is also a marriage and family therapist and certified Imago therapist, she created the Tantric Couples Conversation workshop that invites couples to expand their sense of pleasure, sex, and intimacy. Duane and Thea not only want couples to feel safe in their relationships but also heightened states of ecstasy.
Together they blogged about relationships for the Huffington Post and were repeated guests on the I Do Podcast. Thea and Duane formed the Harvey Center for Relationships, a family practice, that includes Thea's step-son, Brendan Harvey, and her sister-in-law, Tracey Harvey, both certified Imago therapists.
Thea believes change is possible for even the most despairing couples. The relationship and communication skills she teaches her clients, she uses in her own marriage and as a board member for Imago Relationship International, and on Parent Council for her daughter's school. These practices form a cornerstone to her personal and professional connections. And, when she's not working, you'll find her experiencing infinite joy dancing.
Check out Thea's website, she'd love to hear from you!