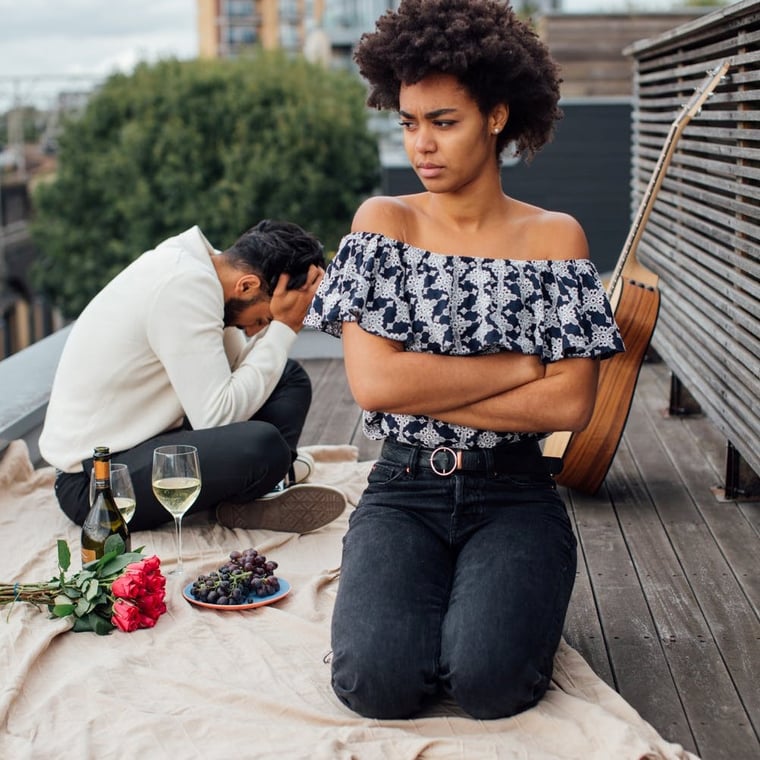 Oh, it can get downright painful and destructive combat between lovers. Imago Therapists call it "The Power Struggle" phase of the marriage. It typically shows up within a couple of years of togetherness. It is reactive fighting - Lizard Brain stuff.
In case you didn't link over to Wikipedia, that part of our brain is located at the base of the brain stem and is only concerned with "fight or flight" needs.
It's the bat phone for adrenaline. It senses real or *perceived* danger, and like some kind of emotional flypaper for our childhood pain, snags anything that comes along that will suffice for an outburst—a temper tantrum—or stonewalling.
Nice. Not really. It's painful. And "if it's hysterical, it's historical." And that part of your brain doesn't know what year it is.
Now don't get me wrong; there are plenty of times when that part of your brain has saved your life. It is responsible for all kinds of heroic and lifesaving acts. That's the job - kind of like a little almond-sized 911 center in your brain. So it serves an important function. But negotiating emotional needs in a relationship is no place for temper-flaring-adrenaline rushes.
Nor should you ignore your needs to prevent a fight. That will likely just serve as bicep curls for resentment over the loss of self over time. Don't try it; it won't work. We need another plan.
Oddly, this power struggle is (now stay with me) growth TRYING to happen. Yep, you heard it here. Where two people see everything exactly the same way all the time, one of them is unnecessary.
Conflict is inevitable in relationships, but it is not a bad thing, believe it or not. If you and your partner are willing to engage a different part of your brain to communicate, you'll make some amazing discoveries. Differences can be a real aphrodisiac.
You don't want to be married to a two-year-old throwing a tantrum, right? Neither does your partner. Learn a more intentional way to language needs. And it turns out, conveniently enough, that what your partner is asking of you is probably your next rung on the maturity ladder.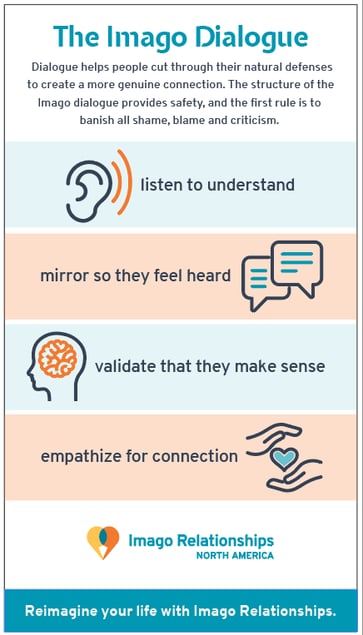 We use the Imago Dialogue for many reasons. It allows for the effective transfer of accurate information from one partner to the other. We call this communication, and scientists have discovered it is a handy tool for actually being heard.
It also engages the prefrontal cortex of your brain, which is the location of your more adult self. Here, you can apply reason and empathy, among other higher human functions. You make sense, after all, and so does your partner. This part of your brain is capable of holding more than one construct at a time. And it is your job to be two different humans, so what if we make the most of it? Try Imago Therapy.
Five Signs of a Conscious Relationship:
You feel safely and intimately connected to your partner.

You get to be yourself.

You communicate bidirectionally.

You have fun, joy, meaningful experiences together.

You are grateful to and for each other.
If you're tired of feeling like your marriage is full of battles that go nowhere, there are tools to create a conscious relationship. We can help you work through the power struggle phase and create a more conscious and loving relationship.
If you're experiencing power struggles in your relationship or marriage, we are here to help with Imago Relationship Workshops and Relationship Therapy. We also have Online Couples Therapy and Online Couples Workshops right now!

Discover more about Imago with our Imago Professional Membership, Imago Professional Facilitators, Imago Professional Training, and Imago Educational Webinars.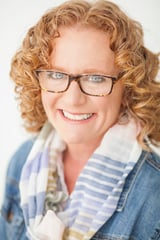 This blog post was written by Jeannie Ingram, LPC - MHSP, Certified Imago Relationship Therapist
Jeannie Ingram is a Licensed Professional Counselor, Coach, and Consultant. In her role as psychotherapist, she specializes in couples therapy as a Certified Imago Relationship Therapist and Getting the Love You Want Workshop Presenter. In workshops and in therapy, she helps couples move beyond destructive, painful arguing to improve communication, restore their connection, live and love in more positive, fulfilling, satisfying relationships.
Jeannie assists individuals who need help improving ineffective patterns or managing life transitions to find positive change or growth.
She has a Bachelors Degree in Psychology and a Masters in Counseling from the University of Alabama at Birmingham, as well as a Post-Baccalaureate Certificate in Marriage and Family Therapy from Capella University. Jeannie helps couples reconnect in her private practice in Nashville, TN, and through her Getting the Love You Want and Start Right, Stay Connected Couples workshops in the Southeast.
She loves cooking, writing, hiking, kayaking, and sailing. Most of all, she is dedicated to helping couples and individuals find joy, meaning, success and connection through the practice of mindful, purposeful living and loving.
Check out Jeannie's website: https://jeannieingram.com/