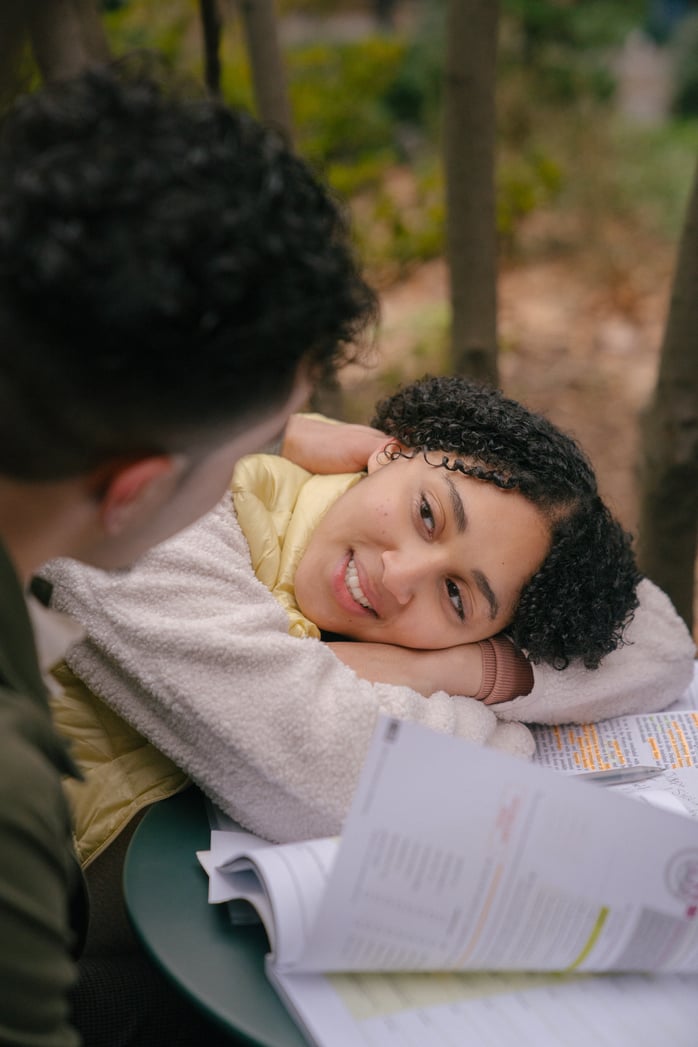 When I came home, I was often on the phone and would breeze through the family room as I waved to my husband. All the while, my husband would be looking at me with kind, smiling, and expectant eyes.
My husband wanted to connect with me in those moments, but I was distracted with work and not focused on the relationship. Until one day, he said to me, "you know, this doesn't work for me. When you come home, I want you to be off the phone, sit down, kiss me hello, and ask me how my day was."
At that moment, my husband helped our relationship change simply by sharing his needs and making a bid for connection - so vulnerable and brave. My husband's one small moment allowed us to shift our relationship and focus on what's most important - one another.
Improving Your Relationship = Improving Your Response to Bids for Connection
John Gottman, Ph.D., a peer of Harville Hendrix, Ph.D. and the first relationship expert to do the complex research on relationships, defined a bid for connection as "the fundamental unit of emotional connection" and the thousands of tiny interactions that can make us thrilled to be in the world together. And if those bids are most often not accepted - it makes us feel like we are in enemy territory.
Bids For Connection Come In A Million Different Forms, Such As:
Verbal

Tender and soft

Fast and intense
Bids For Connection Are An Invitation To Connect Together And Can Be Very Direct, Such As These Sayings:
"Come and sit with me."

"Let's go on a date this weekend."
Bids For Connection Can Also Be Very Subtle, Such As:
A tender good-night kiss

Sweet and flirty smiles

Or Saying,

"Oh gosh, my feet hurt today."

(Meanwhile, you both know the dog needs a walk and your partner offers after you've shared how you feel.)
Mind-Blowing Statistics On

What Makes a Couple Happy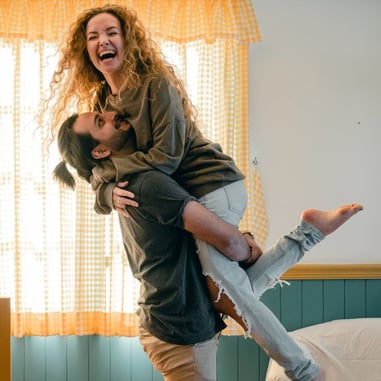 Over the last several decades, Gottman's research has hard data to show us about happy and successful relationships. Are you ready? In successful, happy relationships, couples respond positively to their partner's bids 86% of the time.
Unhappy couples respond to each other's bids 33% of the time. And they were often divorced. Gottman found that successful relationships had a 20:1 ratio; in other words, they ignored less than 20% of their partner's bids. The 86-ers he calls Master Couples, the 33-ers, Disaster couples.
I suppose the research can seem rather obvious, but it can also feel mind-blowing because it's available daily and right in front of our faces. It works for couples who are intentional with their focus on the importance of daily bids for connection. What is clear is that a relationship living in a climate of loving aliveness is sewn with the golden threads of tiny moments.
In contrast, trying to make up for a painful, disconnected marriage by some grand gesture has been shown by research to be unsuccessful. Even if you go on some fantastic vacation, you'll still come back home to the same cold or hot war and not be able to sustain the vacation connection.
Bids For Connection In A Relationship: 3 Types Of Responses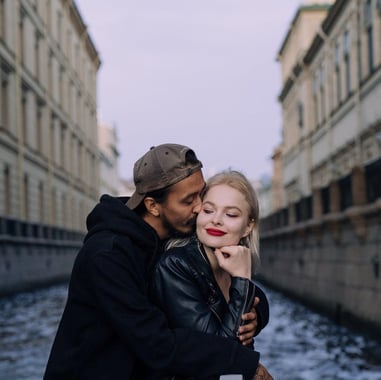 #1: Turn Toward Your Partner
Turning towards your partner while sitting at the computer after they sigh, you may ask:

"How can I help?"

If you're busy, you might say, "I'm right in the middle of something, but in a few minutes, I'll help you."
#2: Turn Away From Your Partner
#3: Turn Against Your Partner
Your partner might say, "come look at this hummingbird in our tree, "and you respond by saying, "why are you always bothering me right when I'm in the middle of something?"

You may even look angry or make a sarcastic remark to your partner.

You may even insult your partner when they attempt a bid for connection.
As you can imagine, rejecting or turning away from bids can be devastating. But read on - you can become the partners who turn towards one another.
When you Turn Toward Your Partner, You Are Saying:
I hear you

I love you

I notice you

I want to help you
Successful couples constantly make and accept bids. So if you knew there was something you could do that would ensure an ongoing, sweet connection with your partner would you do it? I think your answer would be yes. So, start today by being intentional and focus on accepting those bids for connection.
If you struggle to accept or give bids for connection in your relationship, we're here to help. Check out our Imago Relationship Workshops and Imago Relationship Therapy. We have Online Therapy and Online Workshops now too!
Discover more about Imago with our Imago Professional Membership, Imago Professional Facilitators, Imago Professional Training, and Imago Insights Education.
Connect. Transform. Thrive.
---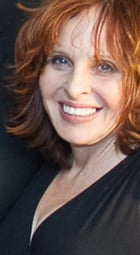 This blog post was written by Evie Shafner, LMFT.
With a degree in clinical psychology in hand, Evie started private practice in 1979, as a licensed MFT. She was one of the founders of the Los Angeles Women's Therapy Center, where she worked for over 20 years.
Evie began training in Imago Relationship Therapy in the '90s, getting certified in 1994. Evie then went on to become an advanced clinician in Imago, a workshop presenter and has served on the Board of Imago Relational International for the last 6 years.