"We wait for things to be different in order to feel okay with life.
As long as we keep attaching our happiness to the external events of
our lives, which
are ever-changing, we'll always be left waiting for it."
- Tara Brach
Waiting is so often a theme, both in relationships and in life in general. Perhaps now more than ever, we are hearing about the experience of waiting…we wait for a change in our world, in our relationships, in the weather, on the menu, and more.
Waiting...
We wait to have the things we ask for fulfilled.

We wait for good news, and we wait for test results.

We wait for retirement, or we wait to get the job for which we've been hoping.

We wait for love, and we wait for babies.

We work hard and wait for the holidays.

We definitely wait for a time when we can once again move with ease through our world and connect with family and friends together.

We wait to enjoy celebrations and to share grief. The waiting can feel interminable.
Waiting is the Act of Anticipating Future Events or Outcomes.
Waiting takes us out of 'being.' Being is presence in the moment.
For many of us, the act of being is by far the most challenging thing we do.
When we are both fully engaged in our jobs while managing and supporting family, friends, and taking care of the necessary daily tasks, we often forget to pause and breathe.
We often forget to be present and connect with ourselves and one another.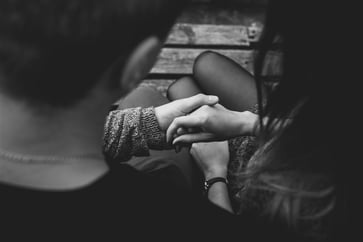 Sometimes it Only Takes a few Minutes to get Calm and Connected.
Early in the time of 'lockdown' back in March, April, May, perhaps even June, we practiced daily yoga and daily meditation together. It didn't take long, and the rewards were enormous.
Both of these practices brought us into more fully being in the moment. We could suspend worry, anxiety, busyness, and often it took less time than one might suppose…ten minutes of calm in a storm of life.
Then, it seemed quite suddenly we fell away from this. Many days together, so many things to get done, a bit more social engagement, and work increases.
By September, we found ourselves back in our full stride of busy working days and fatigue, edging towards the looming unhappiness of a disconnected state.
"Wait!" I finally yelled. In fairness, my timing was quite terrible. And I disregarded all of our IMAGO rules.
Ask if now is a good time

Be positive (remove all negativity)

Get curious (what is your partner's state of mind like)

Ask to be mirrored, and stay on one subject at a time
All forgotten in the moment of rising frustration.
Instead, I just launched into a full-on tirade of complaint about the disconnect, the loss of rituals, the toll that stress was taking on both of us, the lack of nurturing present, when had we last laughed hard together…you get the picture.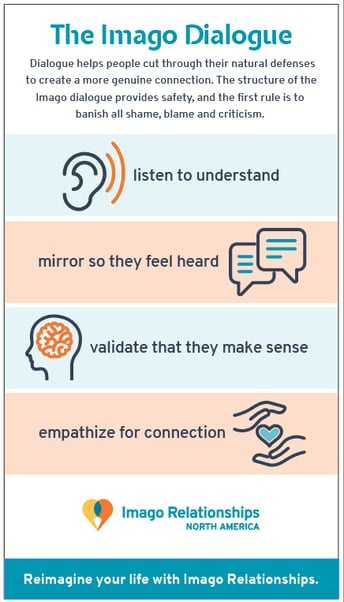 Don't Overpromise and Underdeliver. Rely on What Works, a Structured Time for Connection!
Predictably, this did not go over particularly well. However, to my partner's credit, he did have a very deep awareness of the context of this outburst, and he worked to exercise loving patience as I slowly ran out of steam.
"Okay," he acknowledged, "it's clearly time to get back to some rituals of connection, how about…" and he was off to the races with plans and promises in a clear attempt to soothe and reassure.
"Don't overpromise and underdeliver," I pleaded, "let's just schedule a time for a dialogue and make a plan that we can honestly stick to."
As always, the ensuing dialogue, along with reigniting a couple of daily rituals, recentered us, reminding us that to be, as Harville Hendrix, Ph.D. calls it, 'relationally competent,' we need to rely on some key ingredients with regularity and commitment. While I was the one who shouted "wait," we both participated fully in the process of reconnection, feeling a mutual sigh of relief.
We are working once again to model what we teach. To be present, even for a brief moment, every day together…no tv., eye to eye, words of appreciation, and a big belly laugh when we can.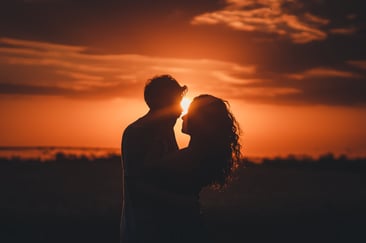 Little Moments of Connection Reap big Rewards.
Truly all we have is this moment, and so we invite you to pause wherever you are, don't wait for your partner to initiate (or to yell "wait a minute!!"). Instead, flood them with a moment of love, breathe deeply, and set your sights on the connection.
No more waiting for a better love life. You can choose to start to connect and love more deeply now.
If you are feeling stuck in the waiting game for your relationship, we're here to help. Check out our Imago Relationship workshops and therapy. We also have Online Couples Therapy and Online Couples Workshops right now!
Discover more about Imago with our Imago Professional Membership, Imago Professional Facilitators, Imago Professional Training and Imago Educational Webinars.
Connect. Transform. Thrive.
---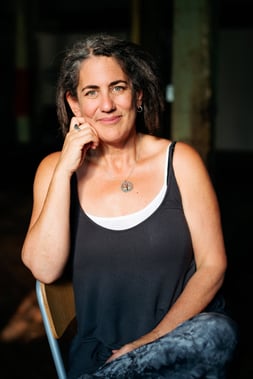 This Blog was written by Anna Gold, M.S.W., R.S.W.
Anna Gold earned her Master's in Social Work in 1988 from Wilfrid Laurier University in Waterloo, Ontario. Prior to that, her first degree, from York University, was in English Literature, with a love of language and stories drawing her more deeply into understanding how we make sense of our lives. The way we perceive and understand our own 'stories' became of critical importance to Anna in personal and relational growth. Her combined passion for both clinical work and literature has greatly influenced her work as a therapist.
After her graduate studies, she continued her accreditation in Transactional Analysis, Trauma therapy, and Relationship Therapy. Anna works with the belief that it is in the depth of human connection that real understanding and healing can occur. Discovering a passion for working with couples and deeply appreciating the theory that connected her passion for inner work and relational work, Anna became a certified IMAGO therapist and invited Tim to join her in becoming an Imago Workshop Presenter.
Additionally, Anna has enjoyed teaching clinical skills in social work, managing a university counseling services department, and working in the child welfare system in protection, adoption, and fostering. Anna also provides consulting support to small business owners and not for profit organizations to support the improvement of communication skills and business practices. Anna is a clinical supervisor for therapists who are committed to the understanding that increased self-awareness, personal growth, and self-reflection are critical components of clinical competency.
Anna has appeared on TV in her professional capacity as a therapist. She is also the author of articles published in various journals and online forums, and blogs. You can find Anna's reflections in her newsletter and on her website at Southern Ontario Counselling Centre, as well as in her upcoming website, Replenish Relationships and through Imago Relationships North America.
While Anna is passionate about travel and exploring the world, she has devoted her practice to this region as a lifelong resident of Waterloo Region. For over three decades, Anna has maintained her passion for her private practice at Southern Ontario Counselling Centre. Replenish Relationships is the home for all things related to relationship work and communications & compassion training. Check out her website too!