When people think about mental health, they often tend to focus solely on mental illness. Of course, mental health includes anxiety, depression, and other diagnoses — but it encompasses much more than that. Positive factors, such as resiliency, curiosity, self-worth, and strong supportive relationships, are also part of your mental health and can help you cope with adversity and mental illness.
In the same way that you need to attend to your physical health through proper nutrition, exercise, and sleep, your mental health also requires well-rounded attention. When you nurture your mental health, you:
Are better able to handle the ups and downs of life

Recover from setbacks and changes in our lives more quickly

Sleep better, heal quicker and live longer
Without strong positive mental health, you'll struggle to be healthy and happy.
As a Couples Therapist, I am particularly interested in how our intimate relationships play a part in our personal mental health. Research shows us that being happily married or in a stable relationship impacts positively on mental health. High marital quality is associated with lower stress and less depression.1
Some studies have found that negative social interactions and relationships, especially with partners or spouses, increase the risk of depression, anxiety, and suicidal ideation. In contrast, positive interactions reduce the risk of these issues.2
Some degree of conflict is inevitable in romantic relationships. But for many of the couples I see, the conflict extends beyond day-to-day disagreements into pervasive patterns of negative conflict. This then leaves both partners in a perpetual state of distress or disconnection.
Disconnection is not good for our mental health. Neurobiologists tell us that we are wired for connection. It seems that we humans aren't built to be alone, isolated, or lonely. We want to be seen, acknowledged, and bonded to one another.
8 Things You'll Experience In Close, Intimate, and Healthy Love: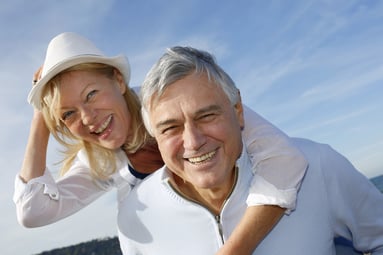 You'll feel much more alive

You'll have a deeper purpose

Life will have more meaning

You'll prioritize positive health behaviors

You'll experience less stress

You're able to process emotions better

You'll have increased energy

You're able to release tension
All of this leads to positive mental health, less disease, and longer life. So, what are the elements to strive for in a healthy relationship?
Most couples who seek Relationship Counseling state that they want to work on their communication. Typically, their dynamic has become mutual triggering where they repeatedly find themselves having the same argument. Sometimes, they are so hurt and exhausted that they have stopped bringing things up and are locked behind walls of silence and disconnection.
In my experience, it is crucial that couples focus on practices of mutual respect. Respect is foundational for each person to feel safe and loved.
11 Items To Ease Tension And Deepen Connection In Your Relationship: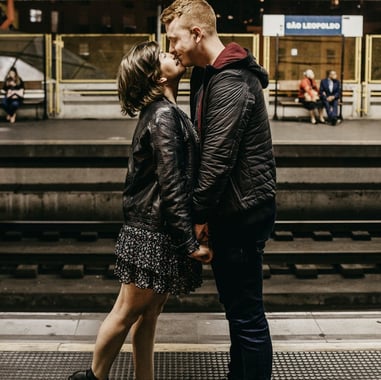 Practice deep listening to understand

Remove any negative criticism or contempt

Take responsibility instead of responding defensively

Validate your partner's point of view

Express empathy for your partner's feelings

Use supportive words and gestures

Honor needs and boundaries for both you and your partner

Accept the differences between you and your partner

Touch one another, be affectionate

Practice gazing into your partner's eyes

Incorporate more humor and laughter in your relationship
To maximize your mental health, having healthy relationships are vital. If you need support to build your relationship into something more respectful, I am here to help. Through week-to-week sessions, longer Private Intensives, and Weekend Couples Retreats, you have options to improve your connection and build the relationship you need, want, and deserve.
Check out our Imago Relationship Workshops and Relationship Therapy. We also have Online Couples Therapy and Online Couples Workshops right now!
Discover more about Imago with our Imago Professional Membership, Imago Professional Facilitators, Imago Professional Training, and Imago Educational Webinars.
Connect. Transform. Thrive.
1 Holt-Lunstad, J., Birmingham, W., & Jones, B.Q. (2008). Is There Something Unique about Marriage? The Relative Impact of Marital Status, Relationship Quality, and Network Social Support on Ambulatory Blood Pressure and Mental Health. Annals of Behavioural Medicine, 35, 239–244.
2

Teo, A.R., Choi, H.J., & Valenstein, M. (2013). Social Relationships and Depression: Ten-Year Follow-Up from a Nationally Representative Study. PLOS One, 8(4). Retrieved
from journals.plos.org/plosone/article?id=10.1371/journal.pone.0062396
---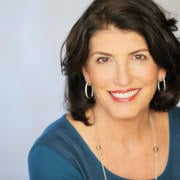 This blog was written by Mary Kay Cocharo, LMFT.
I am a licensed Marriage and Family Therapist in private practice in West Los Angeles, California. I have 30 years of experience working with individuals, couples, and families. I have two advanced certifications in working with couples: Imago Relationship Therapy and Encounter-centered Couples Therapy.
I work with spouses and parents to deepen communication, resolve conflict and rediscover the joy of being together. In addition to private sessions in my Los Angeles office, I am also passionate about leading workshops for Engaged Couples. With years of experience in premarital counseling, I am happy to offer an Imago-based workshop entitled, Start Right, Stay Connected. I also facilitate a Weekend Couples Retreat, Over the Bridge, for couples wanting profound transformation. For couples who desire deep, intensive, quick resolution in a private setting, I also offer one and two-day Private Intensives.
I have also been active throughout my career in educating and training students and interns to become practicing therapists. I have taught and supervised at various universities and training sites around Los Angeles. Prior to coming to California, I served as a team therapist and supervisor at Houston Child Guidance Center working with children and troubled adolescents. I have given numerous workshops and presentations, taught graduate courses, and supervised many interns on their way to becoming licensed.
I am an active member of the California Association for Marriage and Family Therapists, Los Angeles Association for Marriage and Family Therapists, IMAGO Relationship Institute, and the Southern California IMAGO Institute. I am a Master Encounter-centered Couples Therapist. I am active in various spiritual settings and community endeavors. I love my profession and truly enjoy helping others to heal, grow, develop a heightened state of well-being and create more love and peace in their lives.
Several years ago, I co-founded The Conversation Group, an organization of like-minded licensed and pre-licensed therapists. We work with you in a very safe and collaborative way to create conversations that open up paths to clarity, insight, and healing which can motivate movement toward the life you desire. Join our Facebook page for daily meditations and healing quotations.
Take a Journey to the Relationship of Your Dreams with
an Exclusive Couples Weekend Retreat