2020 was a challenging year for us all. We hope our expert-written Relationship Blogs and Tips were there to support you every step of the way.
Our mental health experts focused on a variety of relationship topics and even issues impacting our communities like violence, the pandemic, and race relations.
Our mission is to help you thrive in healthy, connected, and deeply loving relationships.
Please enjoy our Top Ten Relationship Tips and Blogs for 2020!
---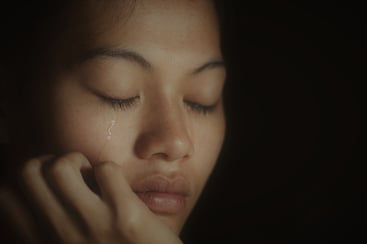 Infidelity is not the only betrayal in relationships. In fact, there are ten types of relationship betrayals that are common.
I have never understood the mindset that there's a game-winning or game-losing shot. This, to me, renders the entire rest of the game useless and unimportant. If the star player has made a record-breaking, 62 points in the game leading up to the final 3 seconds, the team is down by 2 and her final toss toward the basket misses, is she really responsible for the game-losing shot? I think not.
Nor do I think that one betrayal can make or break a relationship. Sure, it can complicate, undermine, or greatly influence a relationship, but one isolated betrayal is not typically what leads to a relationship's demise. Furthermore, just as a lousy pass might lead to a missed catch in a basketball game, one betrayal might lead to another betrayal in relationships. We are all responsible for our part. Always. No matter what the game. Especially in relationships.
Betrayals come in many forms. Though many people might disagree with me, I do not believe in a hierarchy of betrayals.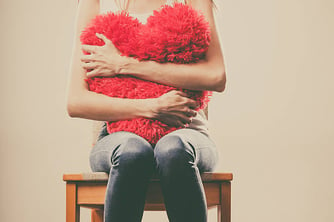 Have you heard about micro-cheating? Here's how it's different than physical or emotional cheating.
Monogamy falls on a continuum. It goes from totally closed—meaning no sexual, sensual, or emotional connection with anyone outside of a marriage or committed partnership—to totally open, with both partners agreeing to explore sexual, sensual fully, and emotional connections outside of their relationship. But there are ways to cheat that fall somewhere in the cracks of these definitions. These avoidant techniques are outside of your explicit monogamy agreement and are called micro-cheating.
Micro-cheating happens when you consciously create small opportunities for physical or emotional or affectionate behaviors that fall outside the bonded relationship.
Micro-cheating can happen without sex.
Micro-cheating can happen when both partners are present.
Micro-cheating can even happen with total openness, where both partners are aware of the behavior or the micro-cheating behavior with others.
Signs of micro-cheating are...
​[Read More...]

Is there a pattern here?
Couples coming to me for the first time will be asked this question - "When was the last time you two had sex and was it satisfying?"
I usually tell them that some therapists say that "if you fix the sex, the rest will follow," and others say: "if you fix the (fill in the blank…communication, conflict resolution, intimacy, etc.) the sex will follow."
I say it doesn't matter whether you start with sex or communication, the patterns that hinder connection play out in all areas of the relationships in how we:
It seems to me that the pattern is most easily identified in the sexual realm. Everyone seems to know what is and is not working for them sexually, whether or not they have shared this with their partner.
[Read more...]

What does the word Home mean to you? Does home equate to nurture or love? Is home filled with healthy relationships? Or, is it simply a permanent place where one resides?
We want to think of the word home as a place where we feel safe and can lay our head down after a long day at work. Home is a cozy place where we can cuddle up with our loved ones on the couch, where we can laugh and play games, or be nurtured when we are sick. Home is a place where relationships grow stronger! This type of home sounds amazing, right?
But, creating happy relationships can sometimes be difficult in our home environments. What if we don't have a home as defined above? How do we create a place that truly brings joy, heals, and nurtures us as well as our loved ones? Here are six tips on creating a home full of peace and harmony today.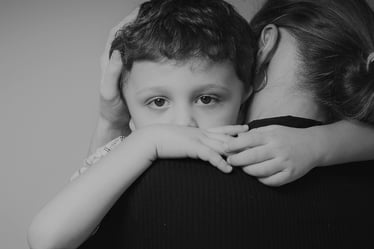 As a Relationship Therapist, I am seeing my client couples online during Sheltering in Place due to COVID-19. I am finding that we are all experiencing increased stress, leading to feelings of being overwhelmed, irritable, depressed, and angry.
We are living with a level of unpredictability for which we feel no real power to do anything. The world outside is unpredictable, and we don't know what to believe or who to trust. There's so much information and disinformation out there that we are left feeling anxious about our health, our finances, our jobs ... and our lives.
In childhood, we are traumatized whenever our parents are unpredictable or volatile, and we don't know what to expect. We cannot trust them. Because we're young, we have no control or power over our situation. These experiences get recorded as trauma in our brains and bodies. We learned helplessness and react by either protesting or shutting down. In simple terms, we carry that reactivity into our lives for decades. We're always looking for safety and are hyper-vigilant to danger.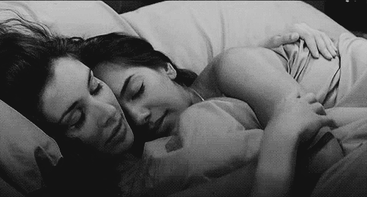 Lesbian couples are different in many ways from their heterosexual and gay male couple peers. However, lesbian couples are not particularly different from one another.
There are some very common issues among female pairings, and I will be offering Relationship Advice for Lesbian Couples for five of the most common issues.
Despite the endless stereotyping about what a lesbian is, women who love women are impressively diverse. If you find yourself doubting that, it's because those who don't meet the lesbian stereotype go unnoticed. However, when it comes to lesbian relationships, we are remarkably similar in the types of issues we experience.
Unlike heterosexual women, lesbians do not have easy access to information about what a typical lesbian relationship looks like. Rare is the lesbian who finds herself in the break room at work, sharing stories about her wife and their relationship. Additionally, the experiences that heterosexual women describe are often not relatable for lesbians.
[Read more...]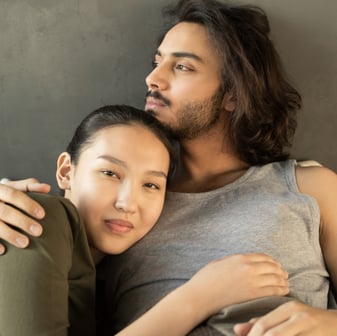 Are you an established couple with the average number of ups and downs which would like to return your relationship to their original state of love, romance, adventure, and connection?

Or, are you in a new relationship, and curious about how to make love last?
Either way, there are seven key items with exercises and tips you'll need for a lasting love, which will likely lead to an immediate improvement if practiced.
Try these out, and you will be on your way to building a healthy, happy, and strong love that lasts.
I often tell couples that an apology costs us nothing, and can bring us the world.
Giving an apology is a gift we offer to our partner, to recognize we have hurt them, and that their pain matters to us, big or small. But how its expressed makes all the difference.
How do we apologize in a way that truly heals our partner?
The first step is to put your own story aside and only see the experience through your partner's eyes. This means taking ownership of your part without equivocation or defensiveness.
We are all living a new normal these days, and what we know is that it's hard to be alone right now. We also know that it can be difficult being in the same space for 24 hours, with the same person for 24 hours.
We are all experiencing so much uncertainty and grief in the collective consciousness. We receive so many suggestions of things we can do during this time, such as learn a new language, take up a new exercise program, or read that great American novel we've put off for years.
Well, here's an idea of a significant accomplishment we can all put at the top of our To-Do list today. When you feel triggered or even slightly irritated, refrain from acting in a way that damages your relationship.
As a Marriage Therapist, one of the hardest things I encounter is a couple where trust has been broken.
One partner is typically heartbroken and angry, while the other is guilty and scared. Both partners generally feel helpless.
Has the trust been broken in your relationship?
If so, are you wondering if it's possible to rebuild the trust?
How long will it take to rebuild trust?
Or where to begin to rebuild the trust?
Have you recently discovered your partner has an ongoing porn habit? Or, perhaps you have been keeping a secret bank account? This list can go on and on...
We look forward to sharing more thought-provoking and helpful blogs and tips with you in 2021! Please share and subscribe, and we'll be there to support you along your relationship journey.
Check out our Imago Relationship Workshops and Relationship Therapy. We also have Online Couples Therapy and Online Couples Workshops right now!
Discover more about Imago with our Imago Professional Membership, Imago Professional Facilitators, Imago Professional Training and Imago Insights Education.
Connect. Transform. Thrive.