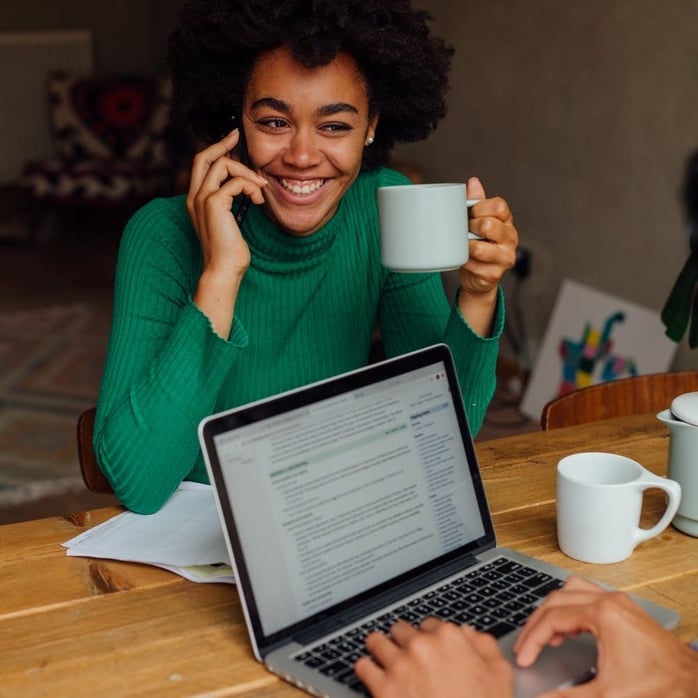 We've all heard the saying that familiarity breeds contempt; it's sure not something we'd like to apply to our marriage and relationships. However, my guess is you've never been in a pandemic with your partner before.
Staying at home, living together, working together, day and night, with most likely tons of fear and uncertainty as the sky has been falling. What do we do when we feel irritated and triggered by our partner as we traverse these unknown times?
As my couples will tell you, one of the things I'm big on is getting couples to a place of zero tolerance for expressing irritation with each other.
What Does Zero Tolerance Look Like in a Relationship?
Say NO to the following:
Heavy sighs

Irritated tones

Eye rolls
Expressing irritations are a major pollutant in your relationship. They are usually over small things that don't really matter in the big picture anyway.
It's kind of like throwing beer cans and trash in the garden, and pretty soon, no one wants to hang out in the polluted garden.
Your Own Childhood Plays a Role in How You Respond or React.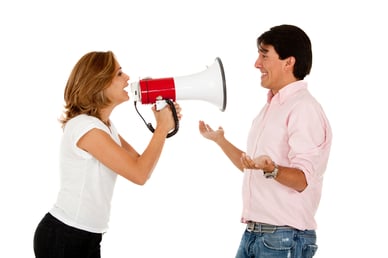 I grew up in a loving home where the family culture did not allow the little things to rob our joy. Because both of my parents were Holocaust survivors, my mom's response to any time we broke something, spilled something, or had an accident was the same - she'd say with a sweet smile and kind eyes, "Mazel Tov!" That's the Yiddish phrase for congratulations. That was my mom's way of saying, "It's no big deal."
So, this is how I've responded in my own home with my husband, well that was until...Covid-19 rocked all of our worlds!
History Taking a Turn: Reacting vs. Responding.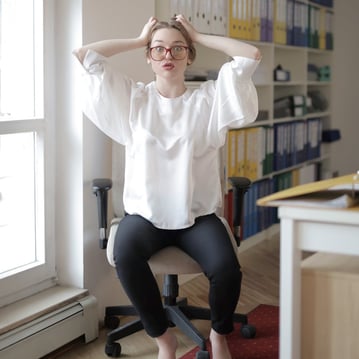 One evening, my husband and I were getting ready for a Zoom happy hour. I was rushing around to set everything up for the call, and he ended up breaking one of my favorite decorative accessories.
So, instead of my history repeating itself calmly by responding with, "no big deal," I reacted in a way that wasn't calm, and I allowed that sour mood to stay with me and go into our happy hour.
Of course, even though I tell my clients to practice kindness towards whatever they're noticing coming up in them, I was horrified with myself. People are dying, first responders are still on the front lines day and night, and I'm upset about a glass bottle from Z Gallerie?
So, I found myself in what the Buddhist teacher, Tara Brach, calls the first arrow and the second arrow. The first arrow is a catalyst, an incident; the second arrow is how we turn against ourselves when we notice our reaction. This is the true definition of a double whammy.
This made me stop and realize what a tough moment we are all in. There's a collective grief, fear, and uncertainty. Everything is heightened. Which returned me once more to the Holocaust and the words of psychoanalyst and survivor Victor Frankl, who came out of the concentration camp with this message, "The only thing we have power over is our attitude."
Coming Back into Your Response Vs. Reaction.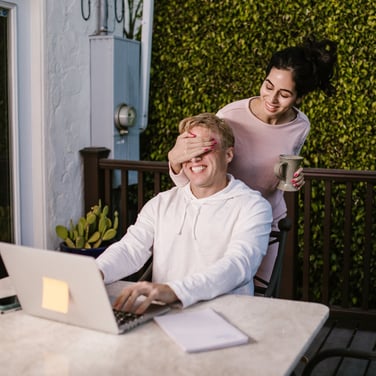 So how do we come back to a calm state and respond with kindness to our partner in a world we've never known before? I went back to my main secret - that we have to talk and act in a way that is different from how we are feeling in the moment. I go to the teachings of my Imago training and that of brain researcher Dr. Steven Stosny. He says that we have to learn the difference between the toddler brain and the adult brain.
When we are in the toddler brain, we act out - there is no space between what we feel and how we respond.
When we are in the adult brain, we can wait, contain ourselves, or speak in a kind way that makes things better. Here's the key, you need to do this, and you can do it at the very moment your partner might be in their toddler brain.
Usually, if our partner is coming from the toddler brain, we immediately respond from our own toddler brain, and then we're off and running to the battle zone.
We need to have the ability to respond from our adult brain, which always goes to connecting and improving the situation. This is most important, especially in the moments our partner has a fall from grace.
We've all heard people suggest when we are home together to focus on learning a new language, reading books, working out online. If you can take it a step deeper to what's most important - the love in your life - take the time to learn how to talk and be with your partner from the part of you that protects and deeply loves your partner.
Take the time to learn how to connect with the part of yourself that feels most valued in your relationship and respond in situations from that place. After all, no one feels good when they've acted poorly.
Tips to Respond to Your Partner From Your Adult Brain.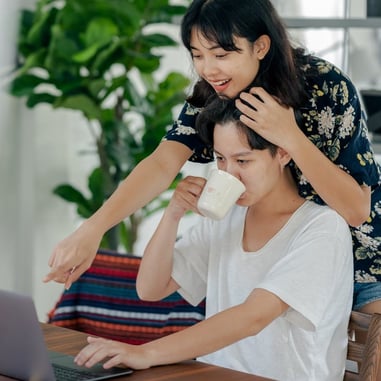 Create an

action plan with a 3 column list

to help with your responses:
Be sure to look at your list throughout the day, and rehearse in your mind until you know exactly what to say (or not say) in those moments.
So, the next time you are at home working with your partner, and they fall from grace, strap on your adult brain and use more kindness and compassion. Be mindful of your own self-compassion for that.
We are still living through extraordinary times with uncertainty, and our home is truly the one place we have more control over than we ever thought. And, it might just make us turn our momentary desert island into a romantic island!
If you are struggling to work from home with your partner or kids, we're here to help. Check out our Imago Relationship Workshops and Imago Relationship Therapy. We have Online Therapy and Online Workshops now too!
Discover more about Imago with our Imago Professional Membership, Imago Professional Facilitators, Imago Professional Training, and Imago Insights Education.
Connect. Transform. Thrive.
---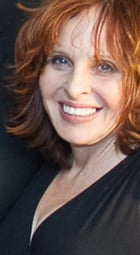 This blog post was written by Evie Shafner, LMFT.
With a degree in clinical psychology in hand, Evie started private practice in 1979, as a licensed MFT. She was one of the founders of the Los Angeles Women's Therapy Center, where she worked for over 20 years.
Evie began training in Imago Relationship Therapy in the 90's, getting certified in 1994. Evie then went on to become an advanced clinician in Imago, a workshop presenter, and has served on the Board of Imago Relational International for the last 6 years.