Here's your Monthly Digest packed full of amazing Imago Relationship Blog posts and Relationship Tips.
Be sure to Subscribe to both and share the love!
---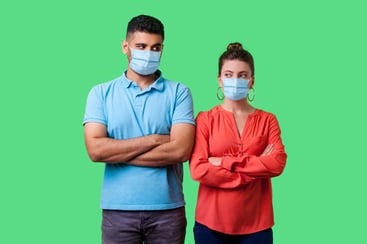 We are all living a new normal these days, and what we know is that it's hard to be alone right now. We also know that it can be difficult being in the same space for 24 hours, with the same person for 24 hours.
We are all experiencing so much uncertainty and grief in the collective consciousness. We receive so many suggestions of things we can do during this time, such as learn a new language, take up a new exercise program, or read that great American novel we've put off for years.
Well, here's an idea of a significant accomplishment we can all put at the top of our To-Do list today. When you feel triggered or even slightly irritated, refrain from acting in a way that damages your relationship.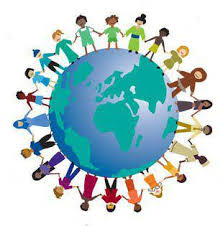 I have been watching the Coronavirus impact on the world around me. In my profession, I am always working to connect people with themselves and each other. From that perspective, some things about the Coronavirus outbreak have been interesting to me. The coronavirus reminds us that we are all members of the human race.
The COVID-19 pandemic challenges the layers of "added" value we have placed on ourselves and others to consider who is important. The epidemic is sort of an instrument of equality. The virus does not care about gender, if we are famous, the type of car we have, or our level of education. Rather, it calls us to explore the simplicity of just being. Although we have tried to establish levels of difference, there is none. We are all human. The coronavirus reminds us that we are more connected than we think.
​[Read More]

Not long ago, I went to pick someone up at the airport. Ahead of me, as I moved through the terminal, was an older couple, probably in their 60s. He was walking some 20 feet in front of her. She was criticizing him from behind, something to the effect of "You're not pulling the suitcase correctly."
That scene stuck with me because, in some ways, it seems to sum up the fatigue of long-term relationships. The freshness is gone, there are years of scrapes and struggles and resentments large and small.
It doesn't have to be all bad to look like this couple looked to me. Just the combination of years, and routines, and taking each other for granted is enough.
[Read more...]

As a Relationship Therapist, I am seeing my client couples online during Sheltering in Place due to COVID-19. I am finding that we are all experiencing increased stress, leading to feelings of being overwhelmed, irritable, depressed, and angry.
We are living with a level of unpredictability for which we feel no real power to do anything. The world outside is unpredictable, and we don't know what to believe or who to trust. There's so much information and disinformation out there that we are left feeling anxious about our health, our finances, our jobs ... and our lives.
In childhood, we are traumatized whenever our parents are unpredictable or volatile, and we don't know what to expect. We cannot trust them. Because we're young, we have no control or power over our situation. These experiences get recorded as trauma in our brains and bodies. We learned helplessness and react by either protesting or shutting down. In simple terms, we carry that reactivity into our lives for decades. We're always looking for safety and are hyper-vigilant to danger. I'm beginning to realize that COVID-19 can trigger...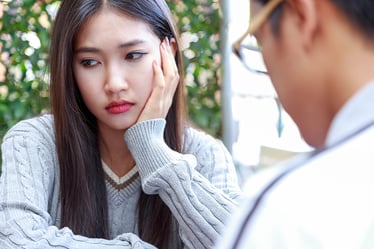 In North America, we have a deeply embedded belief that if we marry the right person, things will be easy, we will get our needs met, and we will "live happily ever after." Therefore, we aren't prepared for the inevitable conflict that relationship brings.
When conflict shows up, we will argue, we hope it will go away or resolve itself on its own. If it continues, we may tell ourselves we cannot make the relationship work because we are with the "wrong person." Or, we no longer have anything in common with our partner, and there has got to be something or someone better out there.
Divorce rates are high as a result. We see relationships as disposable. But what if we want our marriage to work?
How To Save Your Marriage When You and Your Partner Have Opposite Personality Types and the Differences are Driving you Apart.
They say that opposites attract, and that can certainly be a good thing for a happily married or coupled-up pair of people who are, indeed, polar opposites. Still, it can be scary to discover that the person you've fallen in love with, married, and are building a life with is actually very different from you.
Personality type compatibility is certainly important, but rather than dwelling on it; it might help you to know that this isn't uncommon in even the healthiest of relationships.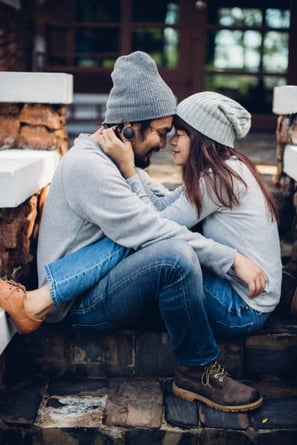 Do you want more sex? Do you want better sex?
A lot of people are in relationships that they like, with partners they are attracted to, who want sex, and enjoy intimacy. But, life gets in the way even when we are spending lots of time Sheltered in Place due to the Coronavirus Pandemic.
If this is your story, and you want more or better sex, these seven tips might help you change that today!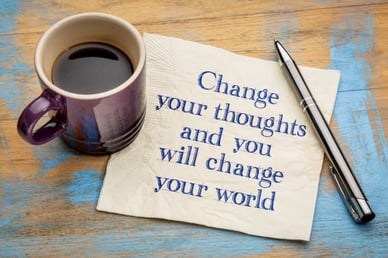 Like all unexpected crises, the current COVID-19 will pass, and life will move on. But, in the meantime, how do you calm yourself amid the widespread uncertainty?
Cultivating patience during a time of disaster is challenging, though not impossible. There are several suggestions in this blog that may soothe frayed nerves and help you regain composure and a sense of resilient tranquility.
Tip #1 - Keep a routine...
We hope you've enjoyed reading our Imago health and wellness blogs & tips this month.
If you love quizzes, be sure to check out our Imago Relationships Quizzes!
Discover more about Imago with our Imago Workshops, Imago Therapy, Imago Professional Membership, Imago Professional Facilitators and Imago Professional Training.
❤️Please spread the love by sharing this monthly digest on your social media! ❤️
Connect. Transform. Thrive.